Getting Started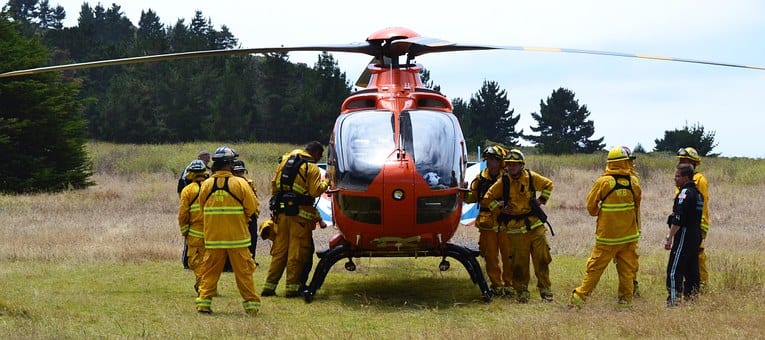 Getting Started as a CaregiverA person who provides needed help to someone of any age who is ill or injured and unable to care for themselves.  They may provide emotional support, physical assistance, financial assistance, or other types of help. More – Open Communication
Adapting to Caregiving gave you insight into the many caregiving types and some of the challenges faced by those among us. Realizing how complex caregiving can be can make your head spin at first. You may even feel overwhelmed but take a breath.  Let me help you get organized. Getting Started as a Caregiver has some great tips to get you headed in the right direction as you start your journey.
The way a caregiver gets started in their role often influences how they progress in their careers as caregivers. If your pathway to caregiving came through a progressive illness rather than through a crisis, then you may have the opportunity to organize your transition into the role over a space of time.  If it came about through a crisis, then you deal with it in the here and now. Either way, follow along as I outline recommendations for getting adjusted.
Open Discussion
When you are getting started as a caregiver, my first recommendation is to focus on communication as the top priority, especially if multiple people are involved. If the caregiver is a spouse or parent of a young child, it might not be critical. However, if the caregiver is a sibling or relative/significant other/friend of the one receiving care, I strongly recommend clarifying expectations upfront.
Put Decisions in Writing               
In a case where more than one person might have "authority" to make decisions or changes that affect others, I recommend getting a written care agreement promptly, plus a general or durable power of attorney and a medical decision-maker designation completed early in the relationship. Doing so can prevent misunderstandings before they occur.
If you plan to apply for MedicaidMedicaid is a federally aided state-operated program that provides medical benefits for low incomes people who meet specified eligibility criteria. Individual states determine the benefits covered, program eligibility, rates of payment for providers, and methods of administering the program. More later, a care agreement is helpful to show that you did not violate the spend-down rules for Medicaid eligibilityMedicaid eligibility refers to the income and assets limits an applicant must meet in order to qualify for Medicaid. More. The agreement is beneficial if the caregiver receives pay for services provided.
Getting Started As a Caregiver –
overall Responsibility
Getting Started with What's Important  
After the familyThe basic unit in society traditionally consisted of two parents and their children but the family has now been expanded to include any of various social units differing from but regarded as equivalent to the traditional family. More meeting, you know what duties are left for you to manage. Now, it's time to figure out which duties are essential
• Of, relating to, or constituting the essence
• inherent, of the utmost importance
• basic, indispensable, necessary,
• being a substance not made by the body in an amount great enough for normal health and growth and requires us to eat it instead.
More and which ones can be let go.
Unfortunately, if you are both the caregiver and head-of-house, you may not be able to give up much.  However, there may be a few non-essential tasks that you can set aside.
    Essential or Non-Essential
Sort your list as follows using these labels and definitions to make decisions:
Critical – Must be done (Essential) – something bad would happen if this were not done, such as someone would get hurt, sick, or there might be legal or financial consequences.
Necessary – Must be done (Essential) – these tasks must be carried out at some point in time. There may be some flexibility in the timing or how they are done, but at some point, someone must do them.
Supportive – Not essential but should probably be done at some point. These items are maintenance items that have longer timelines and provide greater flexibility in completion dates.  (Should be added to list at some point but not during times of crisis.)
Can do without – If truth be told, you can live without these. Nothing will die, get sick, break down, lose its mind, or otherwise result in a negative consequence you can't handle if you do away with these things. Therefore, these tasks you either eliminate or put far, far to the bottom of your list.
Also, as you decide under which list a task belongs, ask yourself some of the following questions.
What would happen if I didn't do this task?
Is there anyone else who could do this for me?
Could I afford to pay someone else to do this for me?
Can this be combined with something else to make the two things easier together?
Do I have to do the task as often as I was doing it, the way I was doing it, is there a better way?
Decide What Will Become Your Task List
After you go through all these questions, you have a good idea of what you need to do; therefore, you now have a task list.
With a task list, you can create a care agreement.
Getting The Conversation Started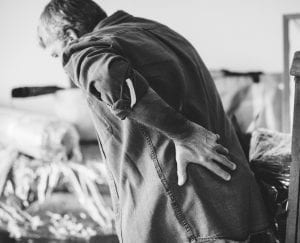 Introduction:  Before getting started with the discussion regarding living arrangements, make a list of what you need to know so that you won't forget anything.
Expectations About Living Arrangements and Overall Management
What is the level of care required? i.e., Do they need limited, partial, or total dependence or assistance?
Does the role include managing the home as well as providing care? For example, who is responsible for paying the bills, taking care of business transactions, managing house maintenance, vehicle maintenance, etc.?
If responsible for bill payment, will you be a Durable Power of AttorneyA power of attorney is a written authorization to represent or act on another's behalf in private affairs, business, or some other legal matters. More? Are you the only one, or is it shared?
Will you be a Medical Decision Maker? Are you the only one, or is it shared?
How much time do they expect you to be physically present with them? Are you on 24- hour call? How much freedom do you have?
Will you have a private room with a locked door if you live with them?
Will you be paid if you live there?
When you are there, are you free to use their phones, eat their food, and use their supplies?
Can you have a friend visit?
Do any of the other family members have concerns about your role(s)?
What hours do they expect you to keep? Will you have a vacation?
Expectations About Personal and Physical Care  
You also need to think about what sort of tasks need to be accomplished.  Here is a list of categories to consider as you put together your list.
Assisting with daily physical care-bathing, toileting, oral hygieneMouth care and cleanliness including flossing and brushing teeth regularly is required for good oral hygiene. More, feeding, hair care, nail care, groomingto clean and maintain the appearance More, dressing
Transportation– going to doctor's appointments, senior center, rehabilitation facility, grocery store, retail store, bank, running errands, etc.
WellnessWellness is the quality or state of being in good health especially as an actively sought goal. More Officer and Provider of medical care and treatments- wound care, nebulizerA device for administering medication by spraying a fine mist. Also known as an atomizer. More treatments, changing dressings, medication administration, monitoring
• Watching to give warning;
• To watch, keep track of, or check usually for a special purpose
More oxygen, tracking the location of wandering individuals, scheduling medical appointments, monitoring symptoms, tracking progress, etc.
Financial managementt – paying bills, calling bill collectors, talking to insurance companies, accounting offices, researching errors, etc.
Food manager/cook – Plan menus, buy food, prepare food, serve it, feed it, clean up afterward, and store it.
Fitness Trainer – determine what type of exercise they need and help them obtain it (daily).
Building and Equipment – Complete house, car, and equipment repair and maintenance responsibilities.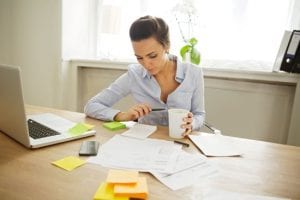 Getting Started – Family Meeting

Getting Started with Who Does What
When first getting started as a caregiver, many people try to prove that they can make it independently, but all they prove is that they can survive. Many caregivers become exhausted because they fail to ask for help. Whether you are a spouse, parent, or sibling, calling a family conference is a good idea.
     Create Task List
Create a task list of duties that need completion but do not require the caregiver to perform.  Present your workload to those present and the difficulty you have with managing all of it alone.
Ask Who Can Do What?
Ask what each of them can contribute to lightening your load.  Hopefully, peer pressure will encourage everyone to chip in and take some tasks away from your "to-do" list with everyone present.  You might not lose all the jobs, but anything you can reduce from your list is a plus.
Follow-Up and Confirm Commitment
After the meeting, follow up with an email to everyone outlining the final decisions. You want it clear to everyone who has agreed to do what. Often what one person thinks they said is not what everyone else has understood them to mean. Therefore, it's important to find out as quickly as possible if someone seems to have agreed to a responsibility they didn't intend to do.
Before the Family Meeting, Plan the Conversation
Did I Mean What I Said or Say What I Meant?
When two people have a conversation, both come with preconceived ideas regarding how it will go. When getting started as a caregiver and attempting to have "that" conversation about job duties, we continue to have difficulty saying what we mean. Instead of saying what we want to say, we talk about the topic and hint at what we want. Furthermore, each of us comes to the conversation with a different set of expectations based on prior history, culture, and understanding of word definitions.
Hear Their Own Story 
     Because each person makes up a story about how the conversation will go in advance, what they hear is often not what the other person says when the real talk happens.  Instead, what they hear is what the other person says tainted by what they expected the other person to say.
     We all tell ourselves a story about what we hear based on how that information may affect us. Sometimes, our reaction is due to a prior similar event that triggers an emotional reaction.
The past event produces a powerful emotional reaction that envelopes all current interactions even though there is no direct connection with the past. As a result, we insert the former party's motives for their word choices and their body language into the story.  Then again, how we interpret what we hear may be influenced by our mood, physical well-being, or how well we slept the night before.
We then react to the statement based on (1) what we think we heard PLUS (2) what we told ourselves about what we heard.  The above process happens within seconds.
Don't Assume They Heard You.
I share this tidbit of wisdom with you because we naively believe that the other person hears what we say when we speak. We also think that they will do what we asked them to do,  the way we asked them to do it.
We used to believe the world was square once, too, but we got wiser.
The facts are:
They didn't hear what you think you said.
They likely didn't understand what you intended to mean.
Therefore, they have agreed to do something different from what you think they will do in their minds.
Put It In Writing
Try asking someone some time to tell you what you just said or what you meant. You might be surprised.  It's a good way to find out if your message came across correctly. Often it doesn't.  That's why you must put expectations into writing, for both parties' sake. If any of the details change along the way, write in the changes, and have BOTH parties initial and date the change to prevent misunderstandings.