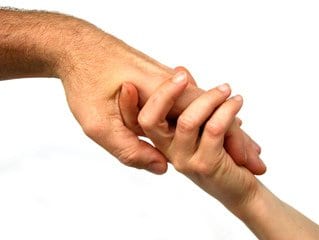 My Need for Help Changes to a Mission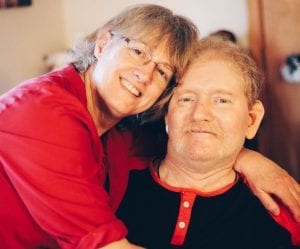 Searching for Others Like Me
     I have always had a desire to help others. When in a group, I feel most comfortable if I'm serving in some way. My jobs have always been service-oriented. Therefore, it's no surprise that God gave me a mission that involves providing a service to others.
      I first received that "call,"  "mission," or however you might want to refer to it when Lynn was a patient in ICU. The awareness that I was to start doing something that would benefit other caregivers like me became apparent during the first and one of our longest admissions to neuroscience ICU. 
     During his first week of admission, I became very friendly with the nursing staff but became particularly close to one nurse whose husband also had multiple sclerosis. We shared war stories, and during those late-night talks, I realized how helpful it was to share the burden with someone else. The idea to start a blog about caregiving was born, and I began "MS Caregiver Sharing" after his discharge home a month later. I guess you could say it was my first outreach mission field.
Mission Field Expands
     My blog became popular with the MS caregiver base, and Multiplesclerosis.Net picked up my writings in 2007, which allowed me to touch a broader MS audience. as my mission field; however, Lynn's condition became worse, work demands grew, and I could not often write after a few years.  Just before my retirement, I stopped writing altogether for a while.  A job change occurred, and I wrote for a while before retiring, which sparked my interest.
With Retirement, Felt God Had a Plan, But What?
When I retired in 2018, I felt God had something else in store for me, but I wasn't sure what. I knew it involved writing and thought it might be a book. I started a book but realized I wanted to connect with others and share what I knew. Over the years, I had gained so much knowledge that could help make life easier for other beginning caregivers. I was frustrated with hearing about hospitals and doctors' offices not explaining to families what they needed to do when they got home.  Most caregivers were left to "figure it out" on their own, or they called their nurse friends to help them.
Caregivers Have No Resources but Personal Friends
     However, if they did not have a nurse friend like me, they had no one to call to ask what to do if something goes wrong; no one to get suggestions on where to go for supplies or ask how much something should cost.  Caregivers listen to instructions thinking they understand what to do when they go home; however, after beginning a procedure, they discover the healthcare provider forgot to tell them something important like there would be a foul odor, a lot of bleeding, or what to do if there was pain. 
Healthcare Providers Give Hospital Procedures Not Home Instructions
     Health care providers give instructions based on hospital regulations and with supplies readily at their fingertips. Once a caregiver gets home, there are no sterile bandages, no tape, scissors, sterile basins, sterile gloves, rolling tables, sinks, or good lighting in the room.  The dog is running by nearly turning over the supply tray, the kids are trying to climb onto the bed, the wound is bleeding through the bandage onto the bed, and the caregiver can't read what they wrote down as they try to do the bandage change. My mission is to help make that "bandage change" go smoother for the caregiver.
Partnering with Church Outreach
     I've decided to promote my website by partnering with churches.  Churches are great at providing outreach to their members. Who cares for God's people better, and who wants to provide for the needs of others more than a church?
Jesus is the Ultimate Caregiver
     Jesus is THE Healer.  He's THE Ultimate Caregiver. He Cares for His family, the Church, and the people of the world He wants to heal.  His love and compassion know no end. He's experienced the pain and suffering of carrying our burdens on His back and caring for our needs. Therefore, I am blessed to work with outreach ministries to extend a helping hand to caregivers who need help with the burdens they carry physically, mentally, and spiritually.  That's the mission of Becoming a Family Caregiver.  
My Goal Is to Make Life Easier for Family Caregivers
I have a Mission To Reach Those who Need Help Learning What to do to Care for their Families
     I want to help family caregivers obtain the resources they need, the support they lack, and the respect they seek as I answer God's call to reach out to my neighbors.
Do Unto Others
     Jesus spoke about looking out for our neighbors during the Sermon on the Mount (Matt 7:12, Luke 6:31).  From that Sermon came the "Golden Rule." "Do unto others as you would have others do unto you." Another way of saying it is, "Treat others the way you wish others would treat you."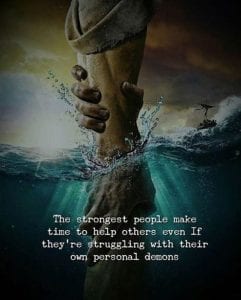 Not Fair or Reasonable?
     I'm a firm believer in that point of view though I don't always live up to it. Since I tend to expect a lot from myself, I must be careful not to treat other people how I treat myself and cut them a little more slack.  Otherwise, if I'm not careful, I place my expectations for myself onto other people, and they have difficulty meeting them. In most situations, I expect (at least hope) a person's actions seem logical and reasonable. I become frustrated when I find a situation that does not seem fair or reasonable.
Glaring Deficit in Healthcare Systems
    Over the past thirty years, as I have interacted with other caregivers and became a consumer of the healthcare system in caregiving for my child, spouse, mom, and now, my grandchildren, the obvious lack of support for family caregivers is a glaring deficit in our healthcare system.  Healthcare providers expect untrained and unprepared family members, often still in shock over what has happened to their loved ones, to go home and care for them in the same way a nurse delivers care after four years of training.  The result is often high readmission rates after patients are discharged home because families are unprepared to deal with unexpected events or do not have the skills necessary to prevent infections from developing. It's not their fault; they don't know what to do.
Family Caregivers Need Support
     Plumbers, teachers, students, elderly spouses are suddenly asked to become medical caregivers of family members barely labeled in stable condition in some cases before being sent home.  These individuals don't have the
emotional support they need for their well being,
the training they need to problem solve the unexpected,
knowledge to know how to prevent problems,
resources available to safely perform their jobs at home 
contacts necessary to reach out for help, and
time available to research where to go to find it.
Mission to Correct the Deficit
     By not providing caregivers with essential support and resources or listening to the insights they provide related to their family member's health status upon admission to the hospital, healthcare providers fail to give caregivers the respect they deserve. My mission is to attempt to correct that deficit, to correct the treatment of caregivers in a small way. Through starting small, I hope the move will grow over time and take root.
     Caregiving shortens life Expectancy of Caregivers
     Unfortunately, at the time of writing this mission statement, I am already 63 years old.  Before my retirement in 2018, I was a full-time caregiver working a full-time job for about fifteen years. A caregiver's life expectancy is significantly limited after caregiving that long.  Therefore, I may have less than ten years left to live if statistics are true. Hopefully, I'll beat the odds since I don't currently have anything seriously wrong with me, but if I don't, I hope someone will pick this up and keep it going if it turns out to be useful.
I Hope the Website will Expand. 
     All morbid thoughts aside, I'm praying that this website's content will help many people and that as I add new information, it will expand to include more types of caregivers and outreach ministries.
My Plans/Mission Objectives
Objective:          
To provide specific instructions for patient care procedures potentially performed at home, including potential risks, troubleshooting, and tips.
Method:   Provide links to YouTube videos that demonstrate patient care procedures.  The visual presentation allows the viewer to see a successful demonstration, the type of supplies and equipment needed, and some of the techniques used to accomplish the tasks. Video also allows for instant replay. Written instructions may be provided in some classes, including tips about common mistakes, warning related to potential risks, ways to avoid infection, what normal vs. abnormal looks like, and other helpful information.  
Caregivers may request to use Facetime or Duo to set up an observation session or discussion session and as a confidence or troubleshooting session.
Objective:          
To provide suggestions related to setting up life as a caregiver, including tips on finding resources, guidance on problem-solving, help with common daily routines, answers to dealing with outside agencies, etc.
Method:  To provide informative articles and blogs on caregiving topics gained from research or personal experience.
Objective:     
To provide encouragement and emotional support to caregivers through sharing what I know, being a resource, sharing God's love, introducing them to other caregivers, and avenues of support.
Method:  Provide blogs and articles of encouragement, insights into how to cope with caregiving, and, if possible, virtual or in-person support groups or online communities (future dream).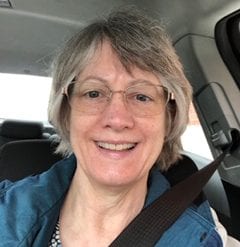 Donna Steigleder
Author, Becoming a Family Caregiver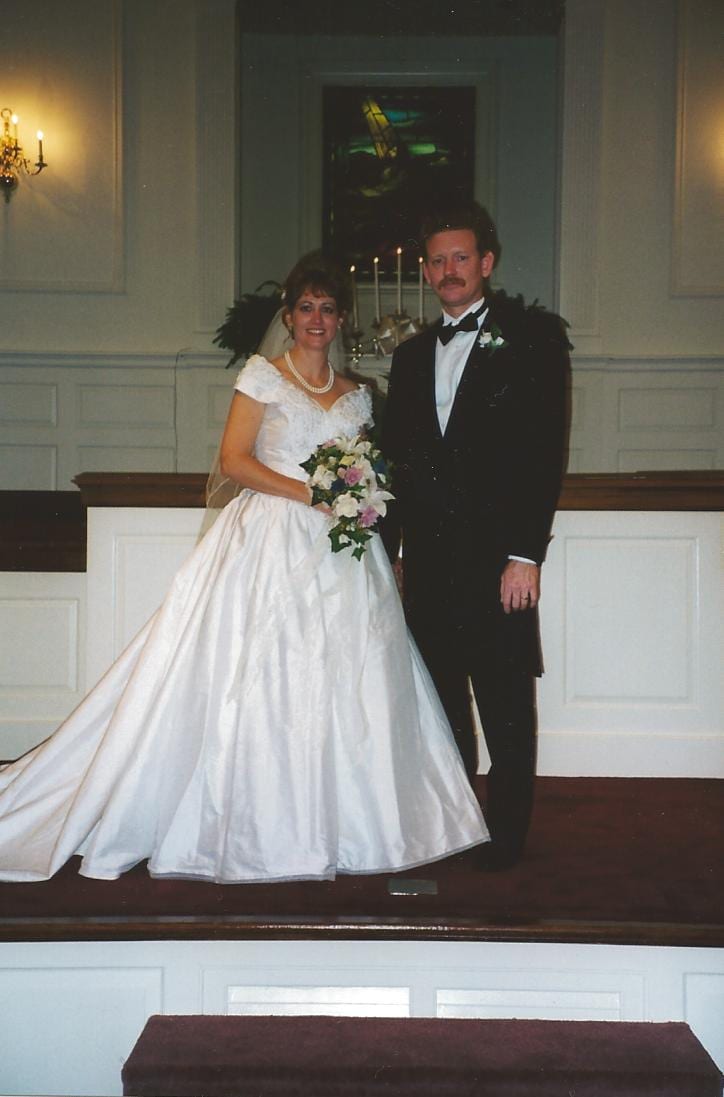 Donna and Lynn Steigleder
Married October 11, 1997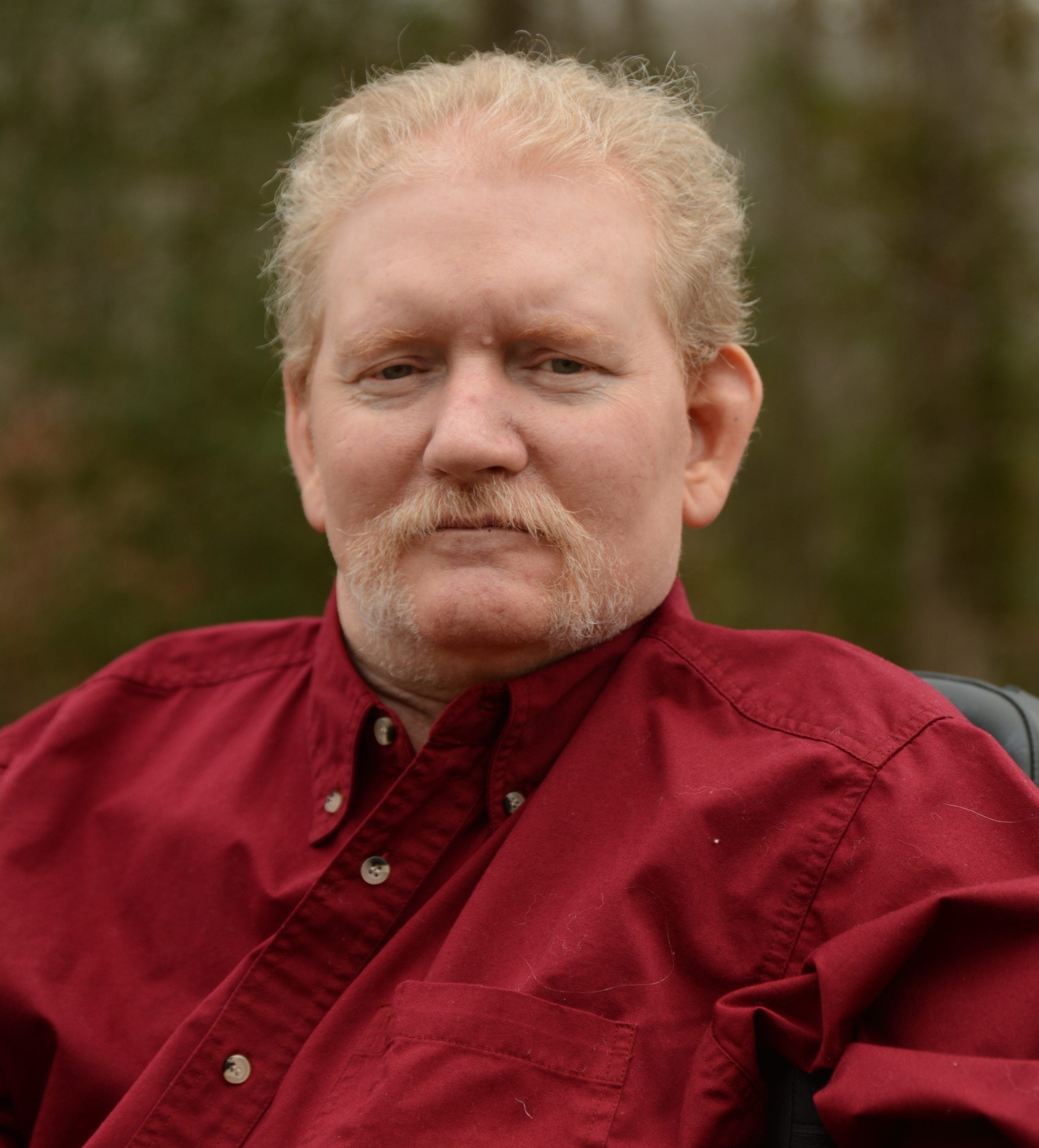 Lynn Steigleder
Donna's Husband Author, Sci/fi/Fan books http://lynnsteigleder.com/
BLOG LIBRARY MY CAREGIVING JOURNEY I first became a caregiver raising a child with special needs. That marriage became a statistic of caregiving marriages and ended in divorce. I remarried a few years later to a man supportive of my role of caregiver. It was ironic in a way because, within a few years of our marriage, his diagnosis of primary progressive multiple sclerosis resulted in my becoming his full-time caregiver. As I have interacted with other caregivers and the healthcareefforts made to maintain or restore physical, mental, or emotional well-being especially by trained and licensed professionals More system over
Read More »
Hi, my name is Donna. I'm the wife of a Multiple Sclerosis patient, Lynn, diagnosed in 2006. MSCaregiverSharing, my original blog site, was dedicated to telling the story of how I adapted to being both a caregiver and spouse to someone with multiple sclerosis. As part of that story; however, the fact that we had recently married and it was a second marriage for both of us, played a factor in how we adjusted. As is true with many second marriages, especially those with children, relationship issues associated with old baggage, got in the way of how well we dealt with
Read More »
Lynn's story began when he was a young teen. His father, who was a carpenter, experienced difficulty walking. His diagnosis of multiple sclerosis came soon afterward. His life and that of his familyThe basic unit in society traditionally consisted of two parents and their children but the familyThe basic unit in society traditionally consisted of two parents and their children but the family has now been expanded to include any of various social units differing from but regarded as equivalent to the traditional family. More has now been expanded to include any of various social units differing from but regarded as equivalent to the traditional family. More changed dramatically with his diagnosis because at that time no treatments were available for MS. Lynn remembers his Dad's health declining quickly and progressing rapidly from a wheelchair to a
Read More »
My Qualifications for providing this service mission
My Personal Experience
      I understand how a new caregiver feels. I've stood at that same door of uncertainty and felt the tidal wave of anxiety roll over me as I wondered what lay ahead. Over the past twenty years, I experienced first-hand caregiving during three major family life events.
As a mother caring for my child who had both physical and mental health care needs crippling her ability to function,
As a grown daughter supporting her father, who was caring for her mother dying of cancer and providing care to her during chemotherapy for a year, and
 As a wife caring for a husband diagnosed with multiple sclerosis (primary progressive), who changed from being able to master anything life threw at him to not scratch an itch on his arm.
My Professional Experience
      Through these experiences, I gained a vast amount of knowledge and insight about family caregiving. However, I was fortunate in that I believe God had me get prepared ahead of time through a series of challenges that equipped me with the skills I needed to survive.
      I graduated from nursing school in 1978 and worked in or around healthcare until 2018. I had a unique healthcare career. It allowed me to experience a multitude of specialties and gain expertise in areas often limited in opportunity. Looking back, it expanded my insights in remarkable ways. My discoveries fit perfectly into the toolbelt I eventually needed to acquire to successfully care for all the family members needing help in my future. The ability to gain what I needed when I needed it was explained by my faith because I believed God had a plan for my life and prepared me to fulfill it.  He tried to get me ready. Still, it was very hard.
Hospitals and Home are Not the Same 
     Having seen life from both sides of the healthcare door and exposure to so many medical situations, I can say without reservation that caring for someone in a home is very different than caring for someone in a hospital setting. It's similar, but there are many significant differences that someone who only knows hospitals does not automatically consider. I want to share with you what I know about those differences. 
Education
Bachelor of Science with Major in Nursing, Virginia Commonwealth University/Medical College of Virginia
Diploma in Nursing from Roanoke Memorial School of Nursing
Caregiver Experience
Child with obsessive-compulsive disorder, phobia, joint, muscle, and blood pressure issues.
Spouse with primary progressive multiple sclerosis.
Father-in-law with end-stage cancer (assisted with coordination of care).
Mother with cancer.
Grandson with autism and undiagnosed possible mitochondria disorder, digestive disorders, and immune system issues
Granddaughter with cerebral palsy, possible brain stem degeneration, non-functioning small and most of her large intestine, and pending liver failure.
Grandson with autism with postural orthostatic hypotension with a central line to manage it.
Work Experience (Roles Held)
Staff Registered Nurse (Emergency Department, Medical Units, Intensive Care, Home Health, Psychiatric Department, Chemical Dependency, Surgery Unit).
Infection Control Nurse Manager
Employee Health Nurse Manager
Human Resources Management
Additional Training
Infection Control and Prevention
Substance Abuse and Prevention
Threat Assessment and Intervention
Domestic Violence
Sexual Harassment
Ostomy and Wound Care
Chemotherapy Administration
• To manage or supervise the execution, use, or conduct of;
• To provide or apply:
• Dispense

Cardiac Rehabilitation
Patient Education Principles and Training
Crisis Management
Counseling Techniques
Emergency Preparedness
Emergency Medical Response
Employment Law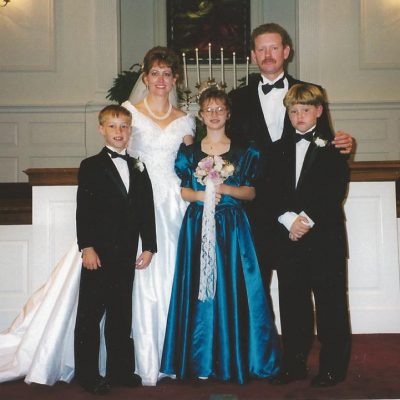 Four of Our Seven Special Needs Grandchildren