Obsessive-Compulsive Disorder (OCD)
Obsessive-Compulsive Disorder (OCD)
     Obsessive-Compulsive Disorder (OCD) is a common, chronic, and long-lasting disorder in which a person has uncontrollable, reoccurring thoughts (obsessions) or behaviors (compulsions) that he or she feels the urge to repeat over and over.
     Symptoms may come and go, ease over time, or worsen. People with OCD may try to help themselves by avoiding situations that trigger their obsessions, or they may use alcohol or drugs to calm themselves. Although most adults with OCD recognize that what they are doing doesn't make sense, some adults and most children may not realize that their behavior is out of the ordinary. Parents or teachers typically recognize OCD symptoms in children.
Tic Disorder may accompany OCD
Obsessive-Compulsive Disorder Treatments and Therapies
     TreatmentTreatment refers to the handling, usage, techniques, or actions customarily applied to a situation…. More for OCD is medication, psychotherapy, or a combination of the two. Although most patients with OCD respond to treatment, some patients continue to experience symptoms.
     Sometimes people with OCD also have other mental disorders, such as anxiety, depression, and body dysmorphic disorder, a disorder in which someone mistakenly believes that a part of their body is abnormal. It is essential• Of, relating to, or constituting the essence • inherent, of the utmost importance • basic, indispensable, necessary, • being a substance not made by the body in an amount great enough for normal health and growth and requires us to eat it instead…. More to consider these other disorders when making decisions about treatment.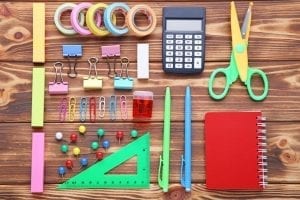 Serotonin reuptake inhibitors (SRIs), which include selective serotonin reuptake inhibitors (SSRIs) used to help reduce OCD symptoms.
     SRIs often require higher daily doses in the treatment of OCD than of depression and may take 8 to 12 weeks to start working, but some patients experience more rapid improvement.
     If prescribed a medication, be sure you:
     Do not stop taking a medication without talking to your doctor first.
     Suddenly stopping a medication may lead to "rebound" or worsening of OCD symptoms.
     Other uncomfortable or potentially dangerous withdrawal effects are also possible.
https://www.nimh.nih.gov/health/topics/obsessive-compulsive-disorder-ocd/index.shtml
     Psychotherapy can be an effective treatment for adults and children with OCD. Research shows that certain types of psychotherapy, including cognitive behavior therapy (CBT) and other related therapies (e.g., habit reversal training) can be as effective as medication for many individuals. Research also shows that a type of CBT called     
Exposure and Response Prevention (EX/RP) – spending time in the very situation that triggers compulsions (e.g. touching dirty objects) but then being prevented from undertaking the usual resulting compulsion (e.g. handwashing) – is effective in reducing compulsive behaviors in OCD, even in people who did not respond well to SRI medication.
https://www.nimh.nih.gov/health/topics/obsessive-compulsive-disorder-ocd/index.shtml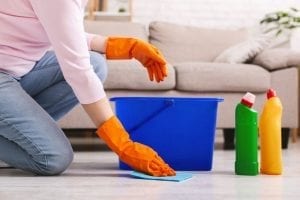 Signs and Symptoms of OCD
     Compulsions are repetitive behaviors that a person with OCD feels the urge to do in response to an obsessive thought. Common compulsions include:
Excessive cleaning or handwashing
Ordering and arranging things in a particular, precise way
Repeatedly checking on things, such as frequently checking to see if the door is locked or that the oven is off
Compulsive counting
Not all rituals or habits are compulsions. Everyone double checks things sometimes. But a person with OCD generally:
Can't control his or her thoughts or behaviors, even when those thoughts or actions are excessive
Spends at least 1 hour a day on these thoughts or behaviors
Doesn't get pleasure when performing the acts or rituals, but may feel brief relief from the anxiety the thoughts cause
Experiences significant problems in their daily life due to these thoughts or behaviors
https://www.nimh.nih.gov/health/topics/obsessive-compulsive-disorder-ocd/index.shtml