Understanding Anxiety Disorders
     AnxietyAn abnormal and overwhelming sense of apprehension and fear often marked by physical signs (such as tension, sweating, and increased pulse rate), by doubt concerning the reality and nature of the threat, and by self-doubt about one's capacity to cope with it…. More disorders are more than just being nervous about a job interview or worried about your familyThe basic unit in society traditionally consisted of two parents and their children but the family has now been expanded to include any of various social units differing from but regarded as equivalent to the traditional family…. More finances. An anxiety disorder is a worry that takes over your life. You can't escape from it.  It's always on your mind and continues to grow over time until it interferes with all the activities of your life—your job, school, your relationships, everything. The anxiety so consumes you that you can't eat, breathe, sleep, open, or close your eyes without knowing it's there, feeling its presence and the weight of it crushing your very being. It consumes who you are.
     There are several types of anxiety disorders, including generalized anxiety disorder, panic disorder, and various phobia-related disorders.
Generalized Anxiety Disorder
     People with a generalized anxiety disorder (GAD) display excessive anxiety or worry, daily for at least six months, about numerous concerns such as personal health, work, social interactions, and everyday life. The fear and anxiety take over and creates significant problems in all areas of their life.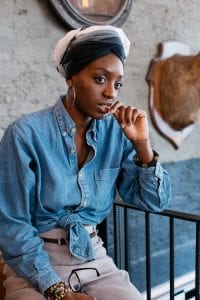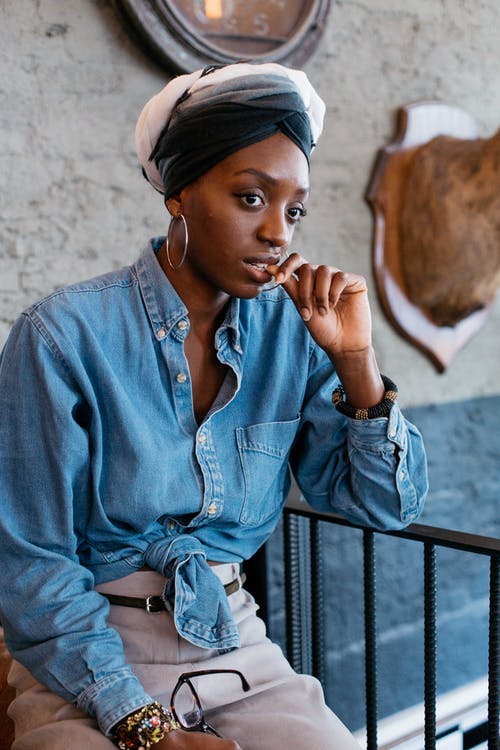 Heart palpitations, a pounding heartbeat, or an accelerated heart rate
Sweating
Trembling or shaking
Sensations of shortness of breath, smothering or choking
Feelings of impending doom
Feelings of being out of control
Feeling restless, wound-up, or on-edge
Being easily fatigued
Having difficulty concentrating; mind going blank
Being irritable
Having muscle tension
Difficulty controlling feelings of worry
Having sleep problems, such as difficulty falling or staying asleep, restlessness, or unsatisfying sleep
     People with panic disorder have recurrent unexpected panic attacks. Panic attacks are sudden periods of intense fear that come on quickly and reach their peak within minutes. Attacks occur unexpectedly or can be brought on by a trigger, such as a feared object or situation.
     People with panic disorder often worry about when the next attack will happen and actively try to prevent future attacks by avoiding places, situations, or behaviors they associate with panic attacks. Worry about panic attacks, and the effort spent trying to avoid attacks, cause significant problems in a person's life.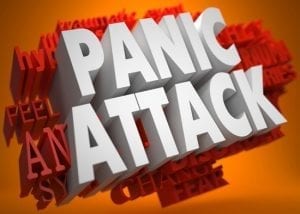 Heart palpitations, a pounding heartbeat, or an accelerated heart rate
Sweating
Trembling or shaking
Sensations of shortness of breath, smothering or choking
Feelings of impending doom
Feelings of being out of control