The Importance of Understanding Lab Values
     Why is understanding lab values an important skill for a caregiver? After all, the doctor reads the lab work and tracks what is going on with your familyThe basic unit in society traditionally consisted of two parents and their children but the family has now been expanded to include any of various social units differing from but regarded as equivalent to the traditional family…. More member.  Why not trust them to handle that part of the care alone?
Advantages of Knowing Lab Values
     Understanding lab work is not your responsibility as a caregiver; however, knowing lab values has its advantages. 
Knowing lab values can help you predict what may happen next so that you can take appropriate action.
Doctor's don't always catch changes in values that are unique to individuals. Family members do. You can bring significant changes in lab values to the doctor's attention if they don't notice. I have prevented serious medical problems that doctors overlooked twice by making those calls.
Mentally, when you know normal lab values, it's reassuring that your family member is doing well, especially if they don't feel great. Also, if the labs are moving in a positive direction, it's uplifting to see improvement.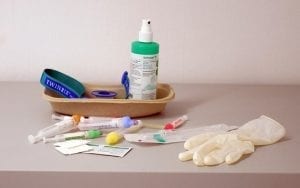 Monitoring Lab Values at Home
     I keep urine test kits at home for monitoring kidney, liver, and overall metabolic functions. If Lynn starts to act "off" or feel ill, I'll check to see if any of the values are out of the normal range. If they are, I take a second confirmation test, and if that is also positive and there is no other explanation, I call the doctor to get a recommendation for what I should do. By catching changes early, treatment can start before anything significant develops.
Understanding Lab Values Unlocks the Mysteries

of the Body

 
     Lab work unlocks the mysteries inside the body. We can't see what's happening there. However, as a nurse, I've learned that what I can't see from the outside, I can find out from the blood. As blood circulates throughout the body, it picks up enzymes, proteins, and other waste products discarded from the organs. By measuring those cast-offs, we can determine how well the organs are functioning. When you compare values for two organs together, you can see the impact one organ has on the other when it is not working well. By running the right combination of blood tests and checking a urine specimen here and there, you can get a pretty comprehensive picture of what's going on inside the body without cutting it open. When you understand lab values as a caregiver, you, too, have that insight.
CBC – Complete Blood Count
     A Complete Blood Count (CBC) is one of the most common tests ordered. The purpose of the test is to check your red blood cells, white blood cells, platelets, hemoglobin, and hematocrit levels along with some other supporting data, but those are the primary readings.
Complete Blood Count Values
| | | | |
| --- | --- | --- | --- |
| CBC | Male | Female | Critical Values |
| HGB | 14-17.3 g/dL | 11.7-15.5 g/dL | <6.6 g/dL or > 20g/dL |
| HCT | 42-52 | 36-48 | <19.6% or >60% |
| WBC | 4.5-11.1 | 4.5-11.1 | <2×103/microL or >30×103/microL |
| RBC | 4.21-5.81 | 3.61-5.11 | relative to HGB – <1/3 of hgb |
| Plt | 140-400×103/microL | 140-400×103/microL | <30×103/microL, > 1000×103/microL |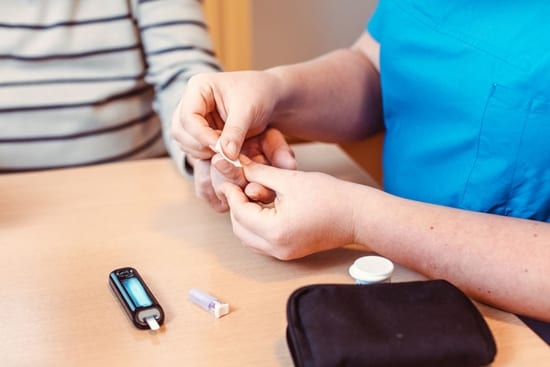 The metabolic panel is one of the most common blood tests ordered and may include 8 or 14 tests depending on how comprehensive the doctor wants to dig.  A basic panel has eight tests and looks primarily at electrolytes and kidney function in addition to glucose and calcium.  A comprehensive metabolic panel includes an additional six tests that focus on liver function and protein levels. The accumulation of all this information provides your healthcareefforts made to maintain or restore physical, mental, or emotional well-being especially by trained and licensed professionals… More provider with a wealth of information about your family member's metabolism.
Why is Metabolism Important?
     Metabolism is how we convert food into energy and use that energy to make the body function properly. That process is essentially a chemical one and occurs through a series of organs doing their part first to mechanically break down the food and then to chemically decompose it to use for energy. If our organs don't work correctly so that the chemicals get filtered in the right amounts, our body suffers the consequences. The Metabolic Panel tells us what organs are not doing their part if that happens.
The metabolic panel is divided into five primary categories. Miscellaneous (Glucose, Calcium), Electrolytes (Sodium, Potassium, Bicarbonate, Chloride), Kidney Function, (Blood Urea Nitrogen, Creatinine), Proteins, (Albumin, Total Protein), and Liver Tests (Alkaline Phosphatase, Alanine aminotransferase, Aspartate aminotransferase, Bilirubin).
Use Home Test Kits to Monitor Labs Values
   Once you have an understanding of lab values, you'll want to keep an eye on them yourself all the time. One way to monitor lab values yourself is to buy home monitoring• Watching to give warning; • To watch, keep track of, or check usually for a special purpose… More test kits. You can't buy kits that allow you to draw venous blood samples because you can't draw blood out of your own arm with a needle.  However, you can do finger sticks and urine tests. 
Many Types of Kits Available
     In today's marketplace, many types of test kits are available for a variety of testing options. When I am suspicious that my husband might have a urinary tract infection, I use a test kit to check. By dipping a strip treated with special chemicals in urine, I can tell by the results if he has a possible infection. The results allow me to increase his fluid intake and take other action to flush out his urinary system. Most of the time, I can clear up the problem without antibiotics. That's a win/win for us.
MUST Follow Directions Closely
     Most home test kits are easy to use; however, to be effective, you must follow directions precisely. Don't be tempted, for example, to use the strips after the expiration date.  The chemicals won't give accurate results. Throw them away! Always write the date you open the box on the package immediately. Throw away the contents remaining based on the manufacturer's recommendations.
Home Health Monitoring Helps You Act Quickly    
      Home testing is a guideline that helps you to monitor your level of wellness and allows you to take corrective action quickly if needed.  However, its effectiveness is only as good as your willingness to follow the instructions on the kit correctly. Taking short cuts only hurts you or your family member.
Keep the test strips and chemicals dry and in a dark place.
Write the date opened on the container and throw away by the expiration day.
Time the test accurately
If you get an abnormal reading, do a second test, check to make sure that there is no other explanation for the abnormal result, and if not, notify the doctor of your findings.
| | | | |
| --- | --- | --- | --- |
| Metabolic | Male | Female | Critical Values |
| Glucose | <100 mg/dL | <100 mg/dL | <40 mg/dL or > 400 mg/dL |
| Calcium | 8.4-10.2 mg/dL | 8.4-10.2 mg/dL | <7 mg/dL or >12 mg/dL |
| Sodium | 135-145 mEq/L  | 135-145 mEq/L  | <120 mEq/L  o r  >160 mEq/L  |
| Potassium | 3.5-5.3 mEq/L | 3.5-5.3 mEq/L | <2.5 mEq/L or >6.2 mEq/L |
| Bicarbonate (carbon dioxide) | 22-26 mEq/L | 22-26 mEq/L | <15 mEq/L or > 40mEq/L  |
| Chloride | 97-107 mEq/L | 97-107 mEq/L | <80 mEq/L or > 115 mEq/L |
| Blood Urea Nitrogen | 8-21 mg/dL |  8-21 mg/dL | >100 mg/dL |
| Creatinine | 0.61-1.21 mg/dL | 0.51-1.11  mg/dL | >7.4 mg/dL (non-dialysis patient) |
| Albumin | 3.7-5.1 g/dL | 3.7-5.1 g/dL |   |
| Total Protein | 6-8 g/dL | 6-8 g/dL |   |
| Alkaline Phosphatase | 35-142 units/L | 25-125 units/L |   |
| Alanine Amino Transferase (ALT,SGPT) | 6-38 units/L | 5-24 units/L |   |
| Aspartate amino transferase (AST,SCOT) | 20-40 units/L | 15-30 units/L |   |
| Bilirubin | <1.1 mg/dL | <1.1 mg/dL | >15 mg/dL |
The Components of the Metabolic Panel