Becoming a Caregiver   
     No two caregivers tell the same story of how they became caregivers. Each one has their unique experiences and needs; however, when a caregiver meets another for the first time, they can immediately relate to each other.  Since each caregiver begins the role from a different starting point, I cannot create a "caregiver's orientation template" that perfectly meets everyone's needs and has all the answers. Every caregiver situation is different, and each of us begins our journey at a different point along the path based on numerous factors.  However, we all have some shared needs when we first become caregivers.
Shared Needs
We must understand the language and practices of the healthcare systems that manage our family members' care so that we can negotiate successfully.
We need to know how the body works to protect it, recognize developing problems, and understand how to intervene effectively.
To save time and money, we need to know how to locate the best resources and work the system most efficiently.
For the safety of our family and ourselves, we must know risk factors and safety measures for the procedures we perform, the equipment we use, and the potential emergencies that may develop for our family members.
It would help if you had a trustworthy sounding board with whom you can openly share concerns and talk out your fears; otherwise, the stress will overwhelm you.
     All the above are universal needs of caregivers; therefore, they appear first as topics with information about skills and conditions coming afterward under the "How to Do Things" section.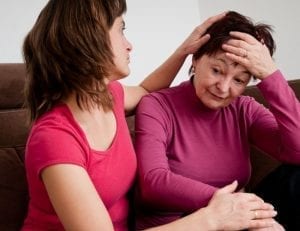 Who are caregivers?
      As I mentioned in the introduction, Building a Caregiving Foundation, anyone can become a caregiver, and most come to the role unprepared.  In reality, the only essential factor required to be a caregiver is someone who needs you to give them care provided you are willing to work as an independent contractor (i.e., work for yourself0. You will hear the term "caregiver' used in a few ways.  There is the caregiver of children in daycare services or in-home.  An alternate phrase from days gone by was "baby-sitter" or "childcare aid." These individuals are usually licensed if they work in a certified or licensed facility and unlicensed if they work in a home. On the other hand, is the caregiver who looks after someone with a medical condition. Medical caregivers are usually licensed or certified if they work for a facility and trained on the job if they work independently.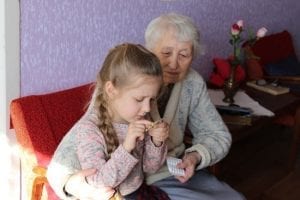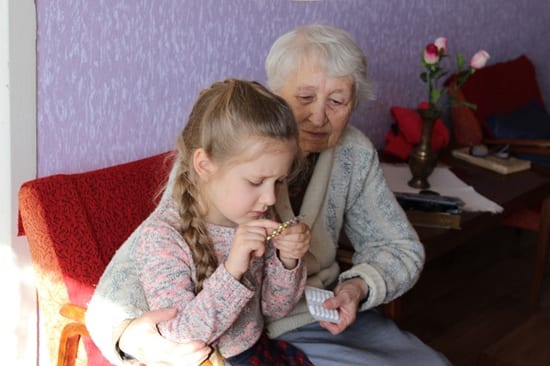 Do Caregivers Need Experience?
     No, most people learn to be caregivers with on-the-job training. Sometimes they assume the reins from another family member who teaches them what to do, or there is a healthcare person in the family or neighborhood who helps train them.  In most cases, they learn by doing. With knowledge of self-care coupled with the experience of raising children, they learn caregiving from what others show them or trial and error.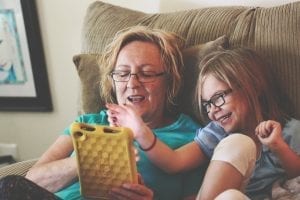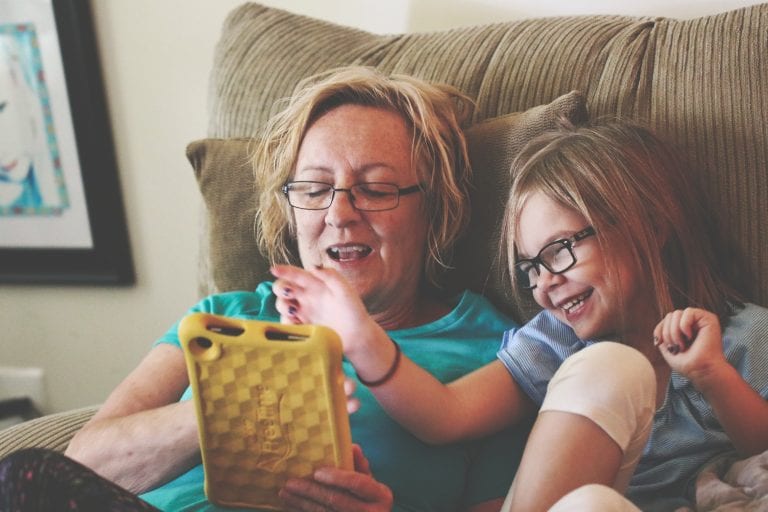 How old are caregivers?
     The majority of full-time caregivers are adults. However, the age varies depending on whether the care needed applies to an elderly parent, a young child, a young parent.   
Most seniors receive care from their spouses who are near their age. If their spouse is not available, the alternate caregiver selected is an adult child. 
The caregiver for young children is typically young adults. However, grandparents may be caregivers if parents are out of the picture. Aunts and Uncles are also known to be caregivers in those situations.
Surprisingly, school-age children and teenagers emerged as caregivers who provide care to disabled parents before and after school. Also, they often care for disabled siblings. However, there are a surprising number of young children who provide care for their parents before going to school each morning or assist siblings before and after school.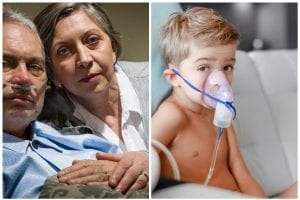 Where is care most often provided?
     Usually, caregivers provide care at home. The cost of care at a full-time facility is often prohibitive to many families who do not qualify for assistance from Medicaid, nor do they have Long-Term Care Insurance. Some caregivers hire care assistants to provide care in their homes, but for many, the cost is too much.  Most manage the care entirely on their own.
How Someone Becomes a CAregiver Impacts their Journey
   In my opinion, how a caregiver becomes a member of the card-carrying body of caregivers, significantly influences their future experiences and journey.  If a new caregiver suddenly takes on the responsibility of another person entirely with no time to prepare, the ability to sink or swim leans more to the sink side of the equation.
Sudden Events  
When caregiver suddenly acquires their roles, the precipitating event is usually something terrible and whatever the serious event often results in them being in shock.  Therefore, the caregiver makes decisions based on instinct.
Chronic (Long Term) Events
If the circumstances leading to someone being a caregiver are such that they occur over months and years, then the person has a while to adjust to the idea of becoming a caregiver. They see the train heading their way, have time to prepare, and research what to do. It makes a difference.
Inherited Role
Other times, they inherit the role due to the death of a family member who was the caregiver for a disabled family member for years, and the new caregiver was the designed family replacement for the responsibility.  
    To illustrate the impact of how a person acquires the job can have on them becoming a caregiver, I'll provide a few examples.