Medicaid Services
What are Medicaid Services?
Medicaid Services are wide-ranging, jointly funded state and federal health care programs for low-income persons of all ages. In Virginia, the Department of Medical Assistance Services (DMAS) administers Medicaid Services, and the local Department of Social Services (DSS) determines the applicant's eligibility.
Who Qualifies for Medicaid Services in Virginia?
Who qualifies for Medicaid Services in Virginia?
Pregnant women, children, and families with children
Blind and Disabled
Institutional / Nursing Home Medicaid – (entitlement, provided in nursing homes)
Medicaid Waivers / Home and Community-Based Services – (Limited participants, provided at home, adult daycare or in assisted living)
Regular Medicaid / Aged Blind and Disabled – (entitlement, provided at home or adult daycare)
 What are the requirements to qualify?
Must provide proof of Virginia Residency
Potential beneficiaries must show proof of legal status within the country
Must meet household income limits within the qualifying range
Medicaid Services Provided
Medicaid Services Provided
Covered Medicaid services  include:
Transportation to medical locations.
Labs.
X-rays.
Primary care.
Testing and treatment for specific diseases.
Health clinics.
Family planning services.
Midwife services.
Pediatricians.
In addition to mandatory Medicaid-covered services, Medicaid adds additional resources to help children and other groups. Some of the Medicaid services provided to minors include counseling and psychological services, dental services, and vision and hearing screens.
Services Not Covered Include
VA Medicaid coverage does not extend to procedures and benefits, including cosmetic procedures, rentals through on-demand services in hospital rooms, occupational, speech, or respiratory therapy.
Households requiring certain services, such as requesting preventative care, may have to pay out-of-pocket expenses.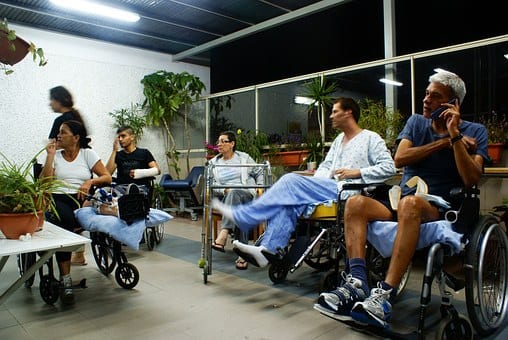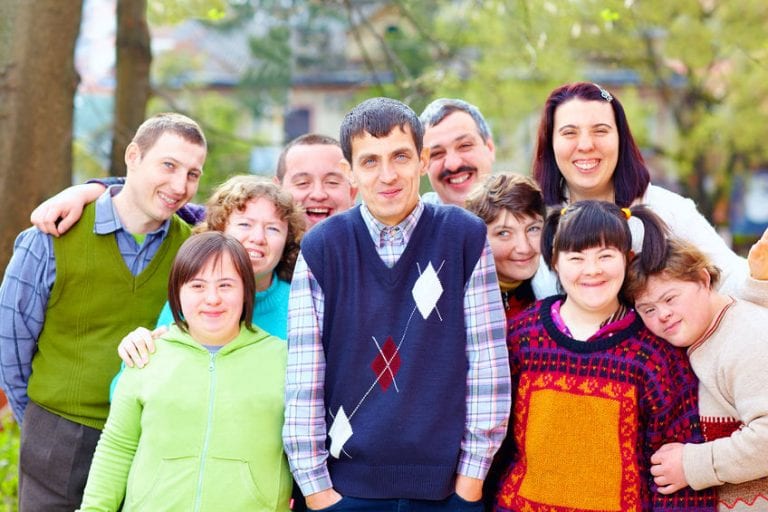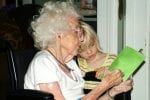 Medicaid Services Eligibility
Income Eligibility Requirements
Medicaid considers income to be anything you earn or anything you receive as money from an earnings source. Examples include employment wages, alimony payments, pension payments, Social Security Disability Income, Social Security Income, IRA withdrawals, and stock dividends. The rules are different regarding whether your spouse's income counts in with yours as income depending on whether you are applying for Regular, Medicaid Waiver, or Nursing Home Medicaid.
The spouse applying for coverage can transfer money to the non-applicant spouse under the Minimum Monthly Maintenance Needs Allowance option.
The Medically Needy Pathway program considers high medical bills relative to monthly income as another option available to assist families who might otherwise exceed the income limit in becoming eligible.
Unfortunately, the Medically Needy Pathway does not assist one in spending down extra assets for Medicaid qualification. However, you can spend down assets using them to purchase needed medical equipment or make necessary home modifications and remain within Medicaid's guidelines. Examples of ways to spend down assets include buying wheelchair ramps, chair lift, grab bars, etc., or pre-paying funeral and burial expenses, and paying off one's mortgage or credit card debt.
Assets
Countable assets include cash, stocks, bonds, investments, credit union, savings, and checking accounts, and real estate in which one does not reside. However, for Medicaid eligibility, many assets are considered exempt (non-countable). Exemptions include personal belongings, household furnishings, an automobile, irrevocable burial trusts, and one's primary home (if you live in it), and the home's value falls under $595,000 (in 2020).
In 2020, for married couples with one spouse applying for nursing home Medicaid or a Home and Community-Based Services (HCBS) Medicaid waiver, the community spouse (the non-applicant spouse) can retain 50% of the couple's joint assets, up to a maximum of $128,640. There is also a minimum resource allowance of $25,728. The non-applicant uses the Community Spouse Resource Allowance (CSRA), choosing the greater of either 100% of the assets, up to $25,728, or half of the assets, up to $128,640.  As with the spousal income allowance, this resource allowance does not extend to non-applicant spouses of persons applying for regular Medicaid.
     More Details on What Counts as an Asset and What Doesn't
Countable Assets
Countable (non-exempt) assets count towards the asset limit. They are also sometimes referred to as liquid assets, which are assets that easily convert to cash. Countable assets include cash, bank accounts (checking, money market, savings), vacation houses, and property other than one's primary residence, 401K's and IRA's that are not in payout status, mutual funds, stocks, bonds, and certificates of deposit.
 Non-Countable Assets
Non-Countable (exempt) assets cannot count toward Medicaid's asset limit. Exempt assets include one's primary home, provided that the individual applying for Medicaid, or their spouse, lives in it. Some states allow "intent" to return home to qualify the home as an exempt asset.
Home Equity Value Limit
There is also a home equity value limit for exemption purposes. (Home equity value is the market value of one's home minus any debt against it). As of 2020, the equity value cannot exceed $595,000, or $893,000, depending on the state in which one resides. However, there is no equity value limit if a Medicaid applicant's spouse lives in the home. Other exempt assets include pre-paid burial and funeral expenses, an automobile, term life insurance, life insurance policies with a cash value no greater than $1,500, household furnishings/appliances, and personal items, such as clothing and engagement/wedding rings.
Married Couples with One Applicant
Even when only one spouse of a married couple is applying, Medicaid considers the couple's assets jointly owned and counts them towards the asset limit. In the case of one spouse applying for nursing home Medicaid or long-term care via an HCBS (Home and Community Based Services) Medicaid waiver, the applicant spouse can generally retain up to $2,000 in assets. The non-applicant spouse, commonly called the community spouse, can retain a higher number of the couples' combined assets. As of 2020, this figure, called the Community Spouse Resource Allowance (CSRA), can be as high as $128,640.
What is the Medicaid Look-Back Period?
It's essential to be aware that Virginia has a 5-year Medicaid Look-Back Period. The Look-Back Period of 5 years allows Medicaid to check to ensure that no assets were sold for less than their value or given away to meet Medicaid's asset limit. If someone violates the look-back period, a period of long-term care Medicaid ineligibility will ensue.
How to Spend Down Assets to Become Eligible
If an applicant is over the asset limit for Medicaid eligibility, spending down excess non-exempt assets becomes paramount. As mentioned above, one must proceed with caution to avoid violating Medicaid's look-back period, which is 60-months. Fortunately, there are many ways to spend down assets without breaking the look-back rule, and hence, avoid being penalized with a period of Medicaid ineligibility.
One can pay off accrued debt, such as loans (vehicle, mortgage, personal, etc.) and credit card balances.
One can purchase medical devices that are not covered by insurance, like dentures, eyeglasses, and hearing aids.
One can make home repairs and modifications to improve access and safety and build on to their existing homes, such as adding a first-floor bedroom or bathroom.
Vehicle repairs, such as replacing the battery, getting an engine tune-up, or replacing old tires are also a way to spend down assets, selling an existing car at fair market value and purchasing a new one.
One can create a formal life care agreement, often referred to as personal care agreement. This type of agreement is generally between an elderly care recipient and a relative or close family friend. It allows the care recipient to spend down their excess assets while receiving needed care. It is vital to draft this type of contract properly, and that pay is reasonable for the area in which one lives. If it isn't, one could violate Medicaid's look-back period.
One can purchase an annuity, which in simple terms, is a lump sum of cash converted into a monthly income stream for the Medicaid applicant or their spouse. The payments can be for a set period shorter than one's life expectancy or equal to the beneficiary's life expectancy.
One can purchase an irrevocable funeral trust to use for the expenses of a funeral and burial. In general, you can place up to $15,000 per spouse in a funeral trust. However, this amount varies by state.
One can also cancel life insurance policies that have a cash value of over $1,500. (Remember, life insurance policies with a combined face value of $1,500 or less are exempt from Medicaid's asset limit). Therefore, if one has a policy with a cash value of over $1,500, it's best to cancel the policy or decrease the cash value. However, when cancelling a policy or decreasing its value, the policyholder is paid either the cash value or the difference. Therefore, it's essential to send the cash received on exempt assets, such as those mentioned above.
What are Consumer Directed (CD) Services?
What are Consumer Directed (CD) Services?
     In Virginia, Medicaid allows Consumer Directed Services (CD) so that individuals can remain at home or return home rather than stay at facilities due to limited agency resources. Services may include assistance with bathing, dressing, toileting, transferring, nutritional support, supervision, and respite services.
     Virginians who use services in the following programs can request Medicaid waivers to obtain Consumer Directed Services.
Commonwealth Coordinated Care Plus (CCC Plus) waiver
Community Living (CL) waiver
Family and Individual Supports (FIS) waiver
EPSDT (Early and Periodic Screening, and Diagnostic and Treatment) Benefit
Medicaid Works Program
Steps to Apply for a Medicaid Waiver
Contact a Services Facilitator to obtain the application to become an Employer of Record under the Waiver program.
Hire an Attendant to perform the duties required and turn the paperwork into the Services Facilitator for approval.
The Attendant performs the functions needed and turns in a timesheet to you, the Employer of Record.
You, the Employer of Record, submit the timesheet to a Fiscal/Employer Agent of the State who cuts the check that pays the Attendant.
Children's Health Insurance Program (CHIP)/Family Access to Medical Insurance Security
CHIP Summary 
Children of low-income families receive comprehensive health insurance coverage under Medicaid through the Children's Health Insurance Program (CHIP). The State Department of Medical Assistance Services (DMAS) administers the Virginia CHIP program, which is the same agency that administers Medicaid in coordination with the federal government. In Virginia, CHIP is called Family Access to Medical Insurance Security (FAMIS), and Virginia Medicaid for children is called FAMIS Plus.
Covered Services Overview
CHIP, Medicaid, FAMIS, and FAMIS Plus cover doctor visits, check-ups, tests, mental health, prescriptions, shots, and other health services. Dental coverage is available under CHIP and Medicaid through Smiles for Children, a program that utilizes a network of providers that families must choose from when seeking dental care for their children if they want that care to be covered.
Difference Between CHIP & FAMIS
The primary difference between CHIP/Medicaid and FAMIS/FAMIS Plus is that those enrolled in FAMIS must make small co-payments for certain health care services.
See below for more information on CHIP and FAMIS.
Eligibility Requirements for FAMIS
Live in Virginia.
Have U.S. citizenship or be a qualified non-citizen.
Be younger than 19 years of age.
Have a gross monthly household income that is under roughly 200 percent of the federal poverty level.
Services Covered by CHIP & FAMIS
CHIP in the United States covers many medically necessary treatments and preventative services. The following are services covered by CHIP benefits:
Doctor's appointments and check-ups
Immunization shots
Prescription drugs
Hospital stays
Emergency services and transportation
Dental care
Vision and hearing exams
Physical therapy
While CHIP and Medicaid are different programs, most cover the same program services for the most part. The program covers other medical treatments not listed above, including medical equipment like inhalers and diabetes testing kits. However, Medicaid for children may cover more services like non-emergency medical transport that CHIP may not cover. FAMIS does not cover alternative medicine treatments.
Call 1-855-242-8282
Contact the local Department of Social Services.
Medicaid Eligibility Requirement
Medicaid's eligibility requirements are extremely strict. Few people are eligible for Medicaid when they first consider applying.  The chart below shows the edibility limits couples and singles must meet for Medicaid in Virginia. As you can see, the limits are rather low; therefore, if you have savings or retirement plans, chances are you may have to spend down your assets before you become eligible.
Medicaid rules regarding income, assets, and how you can eliminate assets are tricky. If you violate the rules, you can lose your ability to participate in Medicaid permanently or at least for many years. Therefore, I strongly recommend that you consult with an eldercare attorney or Medicaid Planner who can assist you in making a plan on how to reduce your assets in a Medicaid acceptable way.