Decision Making Authority
Decision Making Authority
The Care Recipient Always Has Final Decision Making Authority Provided He is Competent   
  In determining who has authority, who has the right to final decision-making is often unclear.  The one needing care wants to maintain control and has ultimate authority, always, as long as he remains competent. Besides the caregiver, other familyThe basic unit in society traditionally consisted of two parents and their children but the family has now been expanded to include any of various social units differing from but regarded as equivalent to the traditional family. More members may want to have a say in the decision-making process, complicating matters for the caregiver (the one performing the daily duties) who needs authority to get things done each day.  Therefore, one of your priorities should be who has decision-making authority and what matters. 
No Time to Decide Authority During Emergency
     Clarification by the family or the care receiver regarding vital decisions must be made sooner than later before a crisis. During an emergency, you don't have time to go to a judge to decide who has the authority to sign papers to make life-determining decisions.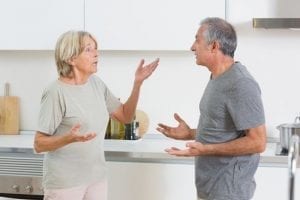 You may feel uncomfortable talking about the need for a power-of-attorney (POA) at this stage of an illness. Your family member may be doing very well, and you don't want to appear morbid by asking for decision-making authority. However, it's best to have a POA in place before an emergency occurs because time can be critical on those occasions.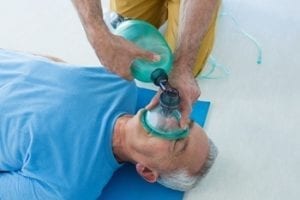 Law Designates Next of Kin if Not Specified 
     Why would a caregiver need decision-making authority anyway? Isn't it true that the law grants authorization based on a designated process if an individual cannot make decisions? Yes, that's true.  However, there are many times when a decision is needed before an individual is declared legally incompetent.  Furthermore, if there is more than one person at the same level of authority or a possible dispute regarding the claim, a court might have to decide. It is not uncommon for a decision to be removed from families and placed into the court's hands due to a family not having a will or legal POA.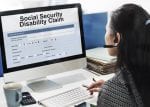 Power of AttorneyA power of attorney is a written authorization to represent or act on another's behalf in private affairs, business, or some other legal matters. More Used for More than Final Decisions   
     The designation of power-of-attorney serves many purposes. The POA has permission to act as representative and sign most legal documents on behalf of the person granting authority.  If the family member cannot respond to questions, the POA can handle bank matters and contract negotiations.  If the care recipient wants to limit someone's powers, they may do so by writing in the restrictions.
Understanding Legal Terms RElated to Power of Attorney
What is a power of attorney (POA) and are there different types?
There are two main types of POAs. A General POA and A Durable.
A General "Power of Attorney" (POA) means that you have designated someone to act as your agent if you are incapable of making decisions for yourself. Usually, a written, legal document spells out the agent's decision-making authority. Most general POAs give agents the power to make financial decisions and sign legal documents. In some states, like Virginia, you may also make medical decisions. In other states, you must use an advanced directive to make medical decisions or assigned as a healthcareefforts made to maintain or restore physical, mental, or emotional well-being especially by trained and licensed professionals More decision-maker. As a caregiver, a durable power of attorneyA legal document gives one or more people the authority to handle finances, property, or other personal matters for another person. More provides you with greater flexibility for what you need.
https://www.aarp.org/search/?q=power+of+attorney&c=everywhere
What is a Durable Power of Attorney?
Your authority as a general power of attorneya power of attorney authorizing the agent to carry on business or an enterprise for the principal; handles finances and business affairs. More stops if your family member becomes incapacitated or dies. Whereas, a durable POA continues to have authority regardless of mental or physical health status or death. Therefore, if you are a power of attorney for someone with a medical condition who becomes unconscious, you can make decisions for them if you are a durable POA in Virginia but not a general POA.
https://www.aarp.org/search/?q=power+of+attorney&c=everywhere
Authority to Make Medical Decisions
Medical Decision Maker Designation Included in Will in Virginia
     In some states, the person's Will includes reference to the Medical Decision Maker's identity.  In other states, the POA incorporates the medical decision documents, while others are separate documents. In Virginia, they can be part of the POA so that the POA becomes a Medical Power of AttorneyA medical power of attorney and a medical decision-maker are basically the same thing. A power of attorney authorizes an agent to make health care decisions in the event of an incapacity. More and a Power of Attorney. A Medical POA grants you the authority to make medical decisions about the care recipient; however, if there is an advance directive, there is an expectation that you will follow the instructions as directed.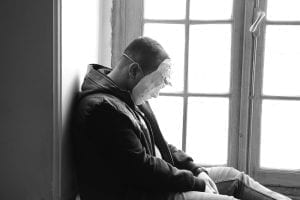 You, as the caregiver, need to know your boundaries. You want to make sure you are not stepping over an imaginary line that your family feels you should not cross. If you do, it will erode their trust.  The family member can decide and spell out explicitly in their Will the limit or breath of the POA as a comprehensive document or make two separate documents–a Will and a Medical Declaration statement.
Rights of Refusal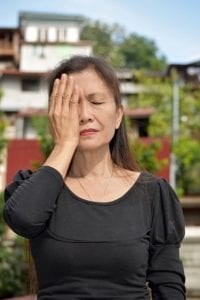 Something to keep in mind is that no matter if there is a POA, Will, or anything else, the person who wrote them can always change their mind! They have the final say. Your family member ALWAYS has the last word on every decision about their health if they are of sound mind, meaning they can understand their decision-making consequences. The family may not agree with or like the care recipient's decision, but that person has a right to decide their destiny.
     On the flip side, even though the family member can make their own decisions, they cannot mandate that YOU do anything TO them that you don't want to do. Your family member does not have the right to direct you to do anything illegal, unethical, or immoral (such as assisted suicide). Keep in mind that although you have a right to refuse to do as requested, your family member also has the right to fire you.
Understanding Legal Terms Related to Medical Decisions
Is a Medical Power of Attorney the Same as a Durable POA?
A Medical Power of Attorney makes decisions specific to health care issues and maybe the same person or someone different from the agent (person) who serves as the Durable POA. You can make your Durable POA document incorporate (include) medical decisions by merely referring to it in the same form.    Medical decisions also appear in Advanced Directives. 
What type of decisions do Medical POA's usually make?
A Medical POA usually  has the following authority: 
consent to or refuse medical treatment to the same extent you could for yourself, with limited exceptions such as terminating a pregnancy, authorizing some psychiatric treatments, or going against any of your known wishes (unless you explicitly give your agent permission to override your previous instructions)
see your medical records
select or change your health care providers
choose the facilities where you will receive treatment
visit you at any time in any medical facility, or
go to court on your behalf if a doctor or medical facility refuses to honor your documented wishes for care or the authority of your health care agent.
What is a living will and how is it different from an advanced directive?
A living willA legal document that states how health care should proceed once a person is no longer capable of making decisions for him or herself. A living will specifies in advance whether or not someone wants to have his or her life prolonged through artificial or extreme methods. More outlines what types of life-prolonging treatment you may or may not want if diagnosed with a terminal condition; whereas, an advanced directive covers a broader list of topics more than just end-of-life events.
What is a "Do not resuscitate" (DNR) order?
A "Do Not Resuscitate" (DNR) order is a doctor's order saying that the medical or emergency response system (EMS) will not take action to revive you if your heart or breathing stops.  They will make you comfortable and honor your wish not to be resuscitated. The result of this non-action is that the patient begins the final stages of the dying process.
Hospice care focuses on providing compassionate care to people in the last phases of incurable disease so they may live as fully and comfortably as possible. The philosophy of hospiceA program that provides palliative and supportive care for terminally ill patients and their families.  The whole family is considered the unit of care and care extends through their period of mourning. More is to accept death as the final stage of life. Hospice does not hasten death or postpone death but treats the person and symptoms of the disease rather than treating the disease itself. Hospice care is also family-centered, including both the patient and family in making decisions.
How is Palliative Care Different from Hospice?
Palliative care is care given to improve patients' quality of life who have a serious or life-threatening disease.  It addresses the whole person, not just the condition, and involves a comprehensive approach to managing the individual's well-being. TreatmentTreatment refers to the handling, usage, techniques, or actions customarily applied to a situation. More consists of addressing the individual's psychological, social, and spiritual issues in determining the best approach to finding solutions to comfort care, supportive care, and symptom management.
https://www.aarp.org/caregiving/financial-legal/info-2019/types-of-power-of-attorney.html
https://law.lis.virginia.gov/vacodepopularnames/uniform-power-of-attorney-act/
https://www.uslegalforms.com/powerofattorney/virginiapoa.htm?gclid=CjwKCAiAgc-ABhA7EiwAjev-j71CDh9MuATHtG6jUZkmulOn03XbB-bHmm5yAqzviD5M3WYnPcI5FxoCLKYQAvD_BwE