Finances
Finances impacted in Multiple ways
CaregiverA person who provides needed help to someone of any age who is ill or injured and unable to care for themselves.  They may provide emotional support, physical assistance, financial assistance, or other types of help. More Finances Take a Hit
     According to the AARP "Caregiving in the U.S. 2020" report, one in five caregivers report experiencing a significant amount of financial hardship due to caregiving. The greatest impact seems to be on those who care for adults aged 18-49. Younger caregivers report having more difficulty with finances than older caregivers, and caregivers who take care of a spouse/partner, child, or sibling have a greater financial strain than those who care for a parent /in-law or non-relative.
Caregiving Expenses Paid Out-of-Pocket
     Caregivers report spending a lot of their own money to provide for their familyThe basic unit in society traditionally consisted of two parents and their children but the family has now been expanded to include any of various social units differing from but regarded as equivalent to the traditional family. More member's care. The result is a reduction in their savings and often the loss of funding for vacations, building a home, or retirement. As a result, many take out loans, borrow money from friends, family, or others, mortgage their homes, sell vehicles, or downsize homes.
Credit Ratings Impacted
     Between being late or skipping payments, many caregivers have property repossessed or file for bankruptcy. Ruined financial reputations and credit ratings follow them around for years. Some try to work second or even third jobs, but as the economy has dived, finding even one job that pays benefits and allows time off to care for a sick child is difficult. 
Work Hours Altered or Reduced
     Across the country, sixty-one percent of caregivers try to work full time while providing on average anywhere from 20-36 hours of care per week. In Virginia, sixty-four percent of the one million caregivers across the state report working while also caring for a family member. Three in four of the Virginia working caregivers reported needing to adjust their work schedules either weekly or monthly by going in early or late or taking time off to provide care.
     One in three had to take a leave of absence to provide care, and two in ten needed to go so far as to reduce their total work hours altogether or stop working entirely, thus creating a significant financial hardship.
Costly Home or Vehicle Modification 
     For the most part, there is little financial assistance available to make changes to a caregiver's home even when the modification is necessary, such as for a wheelchair ramp. Yet, two in five Virginia caregivers reported the need to modify their homes, and one in seven had to move to accommodate
• An adaptation or adjustment especially of a bodily part (as an organ)
• Adjustment to new circumstances;
• Adaptation; something fulfilling a need
caregiving needs.
Additional Expenses
     Furthermore, six in ten reported using their own money to provide care for their family member to cover expenses not paid by insurance for such costs as prescription drugs, medical supplies, transportation, skilled or companion services, assistive technology, homemaker services, modifications to home or vehicles, etc. Thus, caregiving is an expensive business.
Family Caregiving in Virginia: A Survey of Registered Voters Ages 40 and Older (aarp.org)
Caregiving in the U.S. Research Report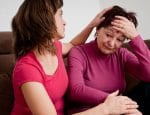 At times, it becomes necessary for the caregiver to take action on behalf of the person receiving care. Executing a Power-of-Attorney (POA) agreement in advance while the care receiver can make decisions is the best time to take action. However, once an emergency occurs, if you are not already a POA, you may not be able to make decisions on the family member's behalf without a court order.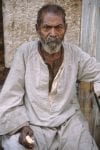 Social Security and MedicareMedicare is a federally funded health insurance program for
• people aged 65 and over,
• persons eligible for social security disability payments, and
• people who need kidney transplants or dialysis.
It consists of two separate programs: hospital and outpatient medical insurance. More are federal programs that provide income to workers who paid into the Social Security Administration
• To manage or supervise the execution, use, or conduct of;
• To provide or apply:
• Dispense
. The amount of income provided under social security is based on the number of credits earned over the person's lifetime earnings. Medicare is an insurance program that supports social security and becomes available when the person turns 65 and meets the eligibility requirements.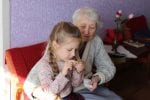 MedicaidMedicaid is a federally aided state-operated program that provides medical benefits for low incomes people who meet specified eligibility criteria. Individual states determine the benefits covered, program eligibility, rates of payment for providers, and methods of administering the program. More Services applies to those not covered by Medicare. Individuals who have low income, children under eighteen, and disabled individuals are eligible. Medicaid functions mainly like an insurance program paying for medical services and support of care. Qualifying as an adult can be difficult and time-consuming, plus strict rules apply.