Family Relationships
changes in Family Relationships

Adapting to Changes in Family Relationships
Part of getting used to being a caregiver is adapting to how your role changes within the family. Before becoming a caregiver, you had the role of parent, sibling, child, spouse, partner, significant other, etc. You were younger or older than the person you are now "nursing."  Furthermore, you had a relationship with that person that was either on good terms or not so good.  That family relationship will now change. You now control their world.  In some cases, that change may be accepted without pushback, but you may find resentment, anger, and hostility in others. If you do, it makes your job significantly harder.
 Counseling Maybe Needed to Help with Adjustment
If you believe that role reversal is playing a part in struggles you are having with care issues, I recommend bringing that concern into the open. Talk to your family member about their feeling concerning you now controlling their life.  If the failure to adjust is severe, counseling may be necessary for compliance with care needs.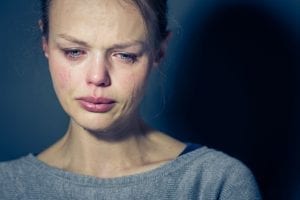 Abusive Relationships
Dealing with Conflict
A significant number of abuse victims become caregivers to their abusers. Obviously, doing so creates a conflict of emotions and may build resentment or other negative emotions.  Another challenging situation is that of a loving parent with a mentally challenged adult "child" who becomes violent when he becomes upset and intentionally injures the parent.
Just as difficult and heart-breaking is the situation where an adult child must set limits for her mother, who has dementia and wanders away from her home into the woods at night. The mother cries over being "locked in her room" and being treated "like a child." The type of conflicts that can develop between caregiver and care recipient are too numerous to list, but I'm sure that the possibility exists if you can imagine it.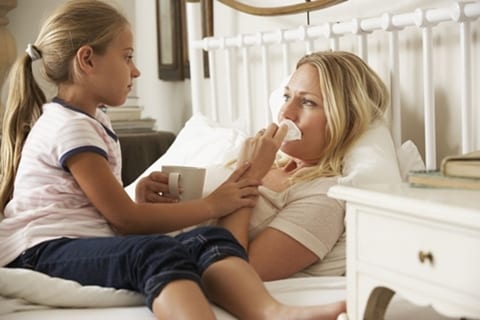 Young Children Caring for Parents
Children as Primary Caregivers
Another sad situation involves children and their ill parents.  When the parent of a school-age child is chronically ill, the parent is often both a caregiver and care recipient. In such cases, children often learn to help the parent with caregiving needs before and after school, while the parent supervisors the children's activities. Teachers may discover that a child is adapting to caregiving as school assignments decline, attendance drops off, or the child sleeps through class.
Parents resist letting their needs be known for fear of losing their children in court and, therefore, keep their situation secret. The result is that they become trapped at home and unable to reach out for help. While they know they need somewhere to go for resources and answers, they don't feel there is a safe place to turn.  Children hide the same truth for fear of being removed from their homes and permanently separated from parents and siblings.