Preparing for Emergencies
   Many caregivers are not aware that Virginia Emergency Management (VEM) has an entire web page devoted to helping individuals with disabilities and their caregivers prepare for emergencies. It's incredible how many resources are available if you only know about them. It's difficult for non-disabled individuals to cope in an emergency, but it's particularly tricky for those with special needs. Therefore, you must begin preparing for emergencies before they happen if you hope to make it through the crisis unscathed. The VEM webpage has a lot of great information. I encourage you to seek it out. In the meantime, here are some of the highlights.
Obtain a National Oceanic and Atmospheric Administration Radio (NOAA) to use during storms. 
Learn where you would evacuate should the need arise and determine how you would accomplish an evacuation. (available on the FEMA Mobile app)
Get the FEMA Mobile App
FEMA Guides Help Families Prepare
Rescue Alarm Systems
   Part of the role of caregiving is preparing for emergencies while hoping that you never experience one. Many wonder if they would respond bravely or if they would freeze. Almost everyone fears being the decision-making in an emergency and having everyone look to them for direction. That's especially true when they don't have a clue what to do! That's one reason why having a plan is so important.  If the time comes that everyone is looking to you to find out what to do, you want to have something to say.
     Emergency Preparedness
     What is Emergency Preparedness?  Just what it says. It's preparing in advance for emergencies. What does that mean for you?  I'll outline them first and then go over each.
You need an emergency alert system you can call for help and who calls you back if needed.
What types of emergency conditions are likely to occur in this situation?
Consider taking a First Responder Class.
Identify the best immediate responses to those situations.
Store this information where you can reach it and share a copy with the paramedic if they request it.
Keep a current copy of all medications and up-to-date medical history, insurance information, and personal information together on one form.
Caregivers should have a checklist of essentials they want to take for themselves to pack a "go bag" in a hurry.
     If you don't have one already, I strongly recommend you subscribe to an emergency alert system. Emergency alert or alarm systems are dispatch systems you call by pressing a device you wear.  The device alerts dispatch that you need attention. Dispatch calls you to see what you need. Suppose you pressed the device by mistake? "No problem. Have a nice day. Goodbye," is how they would respond.
     However, if you need help, they immediately take a history, tell you what to do for safety, call for emergency assistance, call whomever you might want to notify other than who might be with you at the time, and stay with you on the phone until help arrives. The dispatcher coordinates all activity until the rescue squad takes over and call back later to make sure the patient receives the care needed and the family is okay.  They are wonderful.
     Lynn and I both wear emergency buttons around our necks that we press for help if something happens to one of us.  We have used them many times, and I strongly recommend you get one.  There are many types.  I recommend finding one that meets your needs and orders it today—seriously.
Service Options
     In making your decision, consider the following in making a choice.
How far do you need the signal distance to reach from the home base? (Satellite vs. home base)
Do you have a landline or a wireless telephone system?
If a risk of falling is a concern, you might want to consider ordering a device that can detect that one occurred and automatically call for help.
If your family member wanders outside the home, a device with GPS tracking may be helpful.
Go Bags
   While it's not right for all caregiver situations, if you are a caregiver for someone who has a long-term chronic health condition, trips to the emergency department are not uncommon. Chronic illnesses always have a balance that must be maintained, and if that balance tilts, then a trip to the ED is often the result. Unfortunately, I've made the trip several times and expect there to be many more ahead. After the first few, I put together a "Go" bag and a "Medical Information" Sheet that I keep prepared for when I must leave in a hurry.
Lynn's "Go" Bag
     The "Go" Bag is a suitcase I keep partially packed with toiletry items I need for staying at the hospital for a few days and two days of supplies for Lynn. 
Lynn's supplies consist of
what he needs for mouth care (denture cup, toothbrush, paste, floss)
his toileting essentials (suppositories, pediatric enema, gloves, lubricant,
foam wedges we use for comfort,
two boxes of 12 Fr. Intermittent male catheters (the nursing unit usually needs to order them upon admission),
medications the hospital doesn't often carry in the formulary,
his pillow
Contractor boots
Charger for his wheelchair
His phone and charger
and a few other comfort items he likes to have available.
Donna's "Go" Bag:
Toiletries, shower supplies, clothing, medications, bedtime needs, pillow, slippers, and other personal care items.
Communication equipment and chargers (phone, iPad, computer)
Electric cooler for food storage and a fold-up wagon to transport supplies.
Cash for meals
Snacks, water
Pre-printed medical history
Lynn's medical history, power of attorney (if new medical facility), insurance cards
Paperwork 
      I created a pre-printed Medical Pre-Registration form that I carry with me to all medical appointments and admissions.  Hospitals and clinics are required to reconcile a patient's medications with you on each visit.  Having this document saves a lot of time.  I hand it to the nurse, review it, give it back, and don't have to discuss medications.  Doing it that way works so much better for me.  Without this sheet, the nurses ask me about the drugs Lynn is taking by referring to them using the generic name. I know his medicine by the brand name; therefore, I have difficulty recognizing which medicine she is checking. 
     The Medical Pre-Registration form I use lists all his medications, allergies, the pharmacy we use, the over-the-counter medications he takes, his insurance information, and his significant diagnosis.   This information is all the primary information needed in a crisis.  EMS and Healthcare offices love it.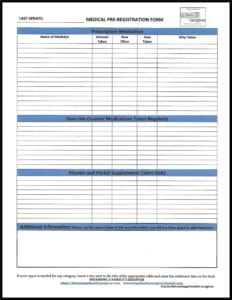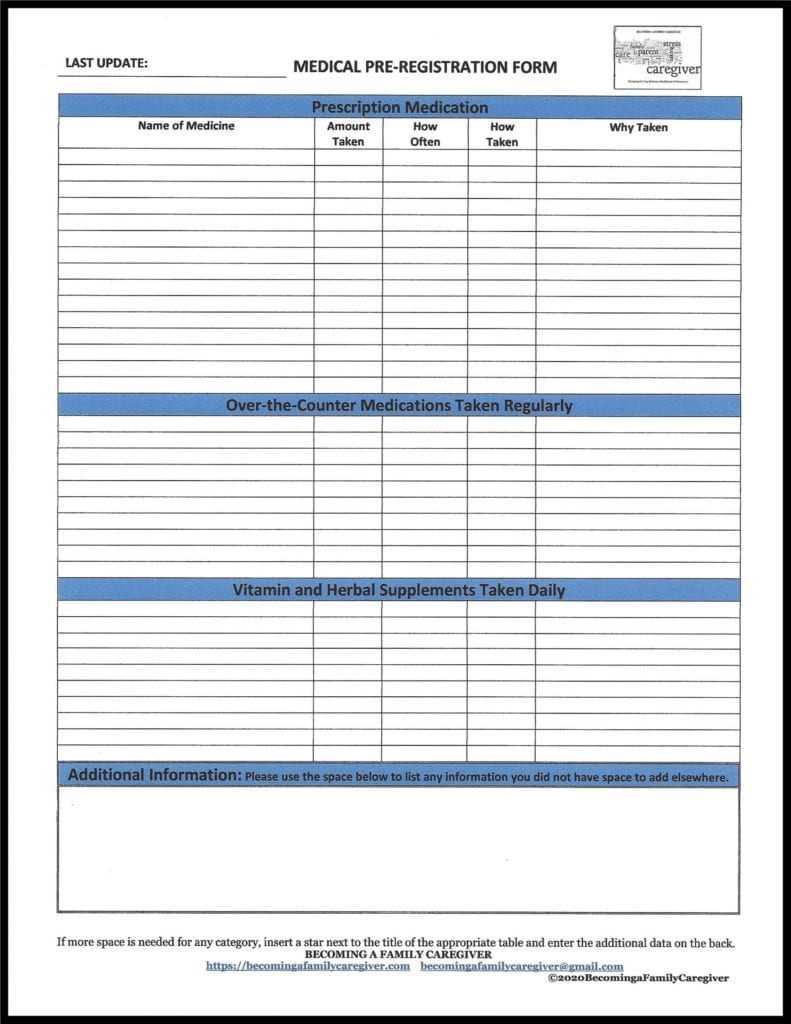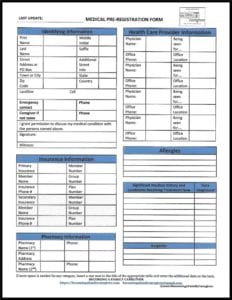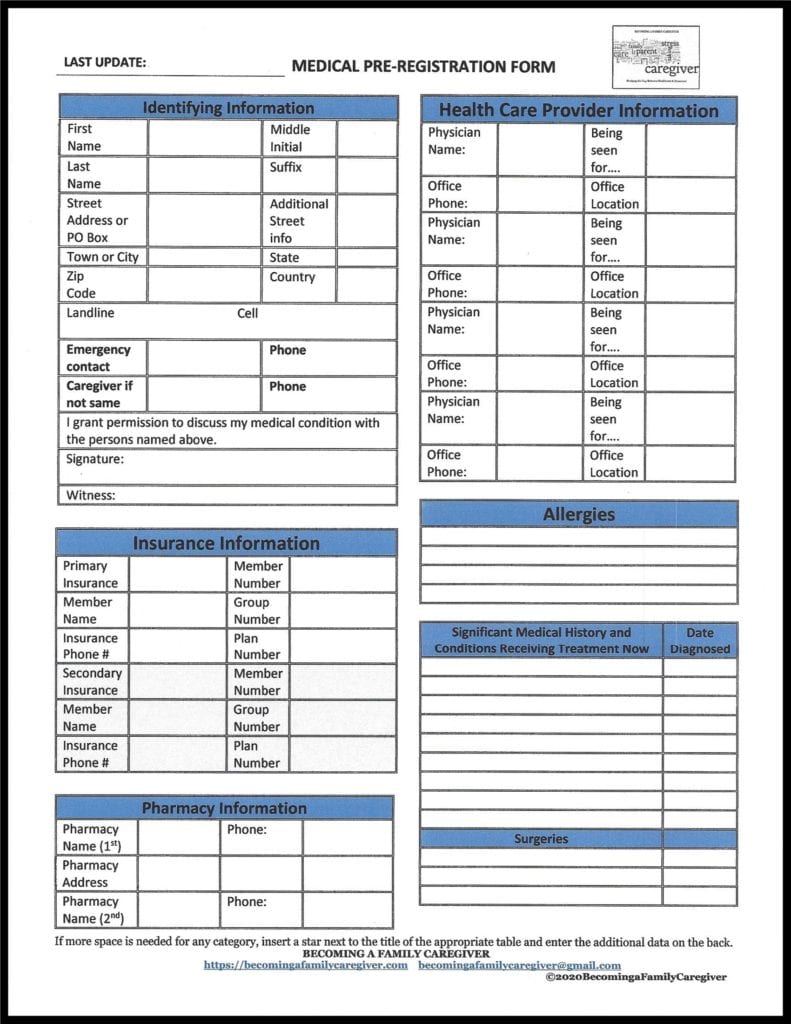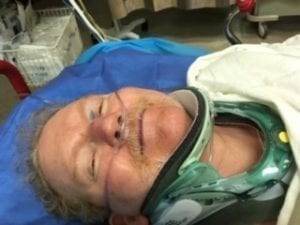 Lessons Learned from real life
Lessons Learned
I share our story of a near fatality for the following lessons:
It's essential to ensure that all parties caring for your family members know what to do in an emergency. Moving someone who has fallen can cause further damage if a back or neck break occurs.
Having an emergency alert system saved us a lot of time and was very efficient so that we did not have to spend time calling others for assistance.
Don't listen to your family member if you know the only reason they don't want to go to the hospital is because of a non-urgent one. Lynn could have died by waiting to go to the bathroom before heading to the emergency department.
Insist on being heard at the ED if you have vital information to share concerning your family member's status when you arrive.
Have a plan in place of what you need to take for leaving in a hurry so that you don't need to think because you won't be able to think clearly at all.
If you want to go into the ED with your spouse, ride in with the ambulance crew, and have someone else bring the car later.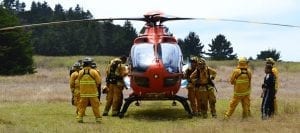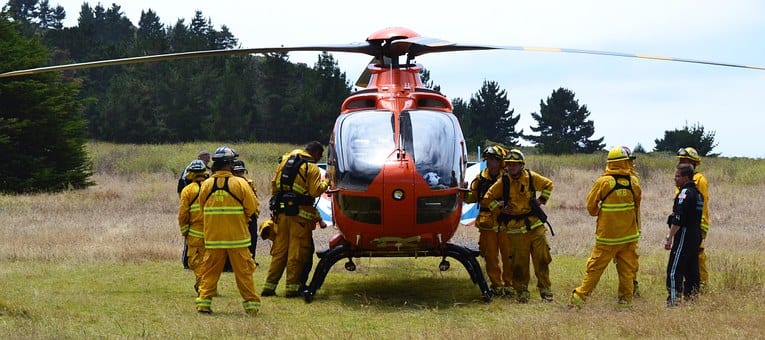 Emotional Responses to Traumatic Events
Emotional Responses 
    When faced with a traumatic event, your body feels a great deal of stress. You may have heard of the fight/flight reaction where your body produces adrenalin to prepare to fight or run away from something threatening to harm it.  Well, that's basically what happens in an emergency. Your body prepares you to deal with whatever is threatening you by dumping in a lot of extra adrenalin along with some other chemicals to help you be prepared to fight. As a result, you get a lot of raw emotion and end up feeling like this:
physically and mentally drained   
have difficulty making decisions
unable to stay focused,
easily become frustrated,   
angry over almost anything.
experiencing changes in appetite and sleep
feeling tired, numb, sad, lonely, and worried
Emotional Shock  
Some people have a more difficult time dealing with the traumatic event and just can't seem to get over what happened.  Their stress level seems more along the line of an emotional shock, and they act a lot like the behavior described below.
They become afraid of everything. Afraid of what's going to happen, make decisions, not make decisions, or be unprepared because life feels dangerous and unpredictable.
Not only can't they think straight, but they feel like their brain is mush. Those individuals experiencing trauma feel like their minds are not part of their bodies, and they are disconnected—like they are floating outside their bodies watching themselves.
They experience physical side effects such as a racing heartbeat, muscle tension, terrible headaches, stomach upsets, maybe diarrhea or vomiting, and other aches and pains.
They feel exhausted beyond reason, but can't sleep, and if they do fall asleep, they have disturbing dreams.
They're "all over the place" emotionally. One minute they're hopeful, they next depressed; later, full of energy, and just as quickly asleep.
They feel and act like someone else entirely. Some say that their personality has even changed so that if they were once friendly; now they are quiet; if once they liked to go out, now they want to stay inside.  
For them, things seem pointless. They feel that life has lost its meaning. They are profoundly depressed and cynical about the future. 
Post-Traumatic Stress Symptoms
     If these symptoms persist beyond a few weeks, it may be a sign of a post-traumatic severe stress reaction to the event that happened.  If you find the symptoms lingering, please seek a professional to evaluate your medical history and offer you advice on how to best move forward in combating the challenges you are facing.  You need recommendations that are effective and suited for you versus something that worked for a friend of a friend.
Recovery:
Don't continue to go back to the location of the emergency if there was an accident.
Eat healthily and drink plenty of water.
Get adequate rest
Stay connected to family and friends.
Be patient with yourself and those around you.
Set priorities and don't tackle everything at once
Gather information about assistance and resources to help you
Stay positive and reach out for support when you need it.
Real-Life Example of Preparing for an Emergency
Preparing for Emergencies can Save a Life.
     In the back of my mind, I'm always preparing for an emergency, I think. Sitting at my computer one morning in 2018, I had one.  Through God's grace, I just happened to be home that morning working when it happened.
     As I was working, I heard a loud, heavy thud and then a crack followed by our daytime caregiver shouting, "Lynn!"
     I immediately jump up and run to the bedroom, knowing what I would find.  Our caregiver was moving him from bed to shower using the overhead lift, and from the sound I heard, he had fainted and fallen out of the lift.
     When I arrived on the scene, she was attempting to lift him from the floor.
     "No! Don't move him!" I yelled. "His neck could be broken." 
     He was unresponsive but eyes open, breathing but puffing out his cheeks with each breath, indicating possible post-seizure activity. He wears a Rescue Alert button, which I pushed immediately for help as I started checking his pulse.  I couldn't remember the location of my blood pressure cuff or my pulse ox.  My brain was too scattered to remember. 
EMS Arrives
    Since I was a nurse, I had our caregiver talk to the Rescue Alert dispatcher until the EMS arrived while I stayed by Lynn's side. By the time EMS arrived, Lynn was alert. 
     He had been on his way to the toilet for his morning business and insisted he was not hurt and did not need to go to the hospital as they questioned him and attempted to get him to go.  He and I argued about his decision; he won.  I told the paramedic as EMS left not to go far because I expected that I would be calling them back shortly after he had his bowel movement.
 I did.
     Immediately after EMS left, when I returned to the bedroom, our caregiver showed me an enlarging knot on the back of Lynn's head. His ability to communicate was also starting to become affected. I asked if he was ready to go to the hospital now, and he stated, "Let's go." From that point on, he said, "Let's go, Let's go. Let's go."
     I called back the rescue squad and explained the change. As soon as I made the change, I grabbed both of our "Go bags" and threw them in the van.  I usually load his power chair but didn't bother this time.  I figured I would come back for it when I had more time.
EMS Returns
     EMS came back and quickly loaded him.  At first, I followed them in our van and kept up; then, suddenly, they took off.   Within seconds they were out of sight, so I knew something had happened that spooked them, and they decided they needed to get to the hospital quickly. That's never good news.  All I could do then was pray and put him in God's hands. However, I decided that I had better notify his Mom and son of what had happened, just in case. I did and proceeded to the hospital to wait. 
Waiting at the Hospital
     At the hospital, I asked to join him immediately but had to continue to wait.  I explained that his medical history was complicated, and I could probably provide information beneficial to their decision-making if allowed back. Still, they did not let me go back.  However, I don't know if the front desk did not tell the medical team what I said or if the medical team decided.
     Later, however, once I could go to the trauma area and met with the doctor, she told me about his inability to move due to his head injury. I told her that it was not likely related because he had not moved any of his limbs in years. They allowed me to give a full history, which altered their perception of the extent of the damage developing.  He had three areas in his brain bleeding, and they needed to know what was being affected; therefore, my information was essential to their treatment plans, which was why I insisted on being heard by the doctor in charge once I was allowed on site.