National Data on Caregivers
According to National Data on Caregivers, There are 53 Million Caregivers In the US !

 The National Alliance for Caregiving and AARP  published the results of a survey conducted in 2020 that tells the story of caregiving in the US today.  According to "National Data on Caregivers," 53.0 million adults in the United States provide care to an adult or child with special needs during the previous twelve months before the survey in 2020. That number showed an increase of almost seventeen percent over the past five years. With that increase, one in five American adults now serves at least part-time as caregivers.
     What did the survey find out about who becomes a caregiver in the United States? Do middle-school kids pick caregiving as a career path? Are individuals promoted or advanced through experience in the roles? The report tells us a lot about who caregivers are and what they do.  It also confirms that most caregivers are family members who assume the duties associated with their role in the family. Each of the following panels tells us a little more about who becomes a caregiver and why.  As one caregiver "living the life" to another, it's not surprising information.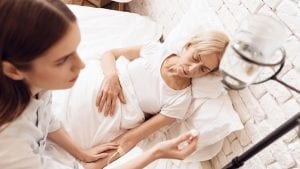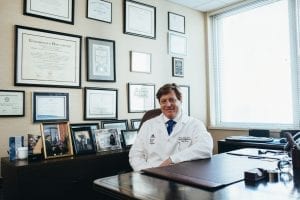 Where do Caregivers get their Information according to National Data on Caregivers?
Do Caregivers Get Their Information From Their Doctors?
55% rely on healthcare professionals as their source for information about providing care according to the "National Data on Caregiver," however,
only 13% have talked to them about what to do about meeting their own needs as caregivers.
32% go online to search for hands-on help such as aides and facilities.
What Does This Mean?
     What I get from the information above confirms what I've been saying throughout this website. Caregivers receive minimal information to help them learn what they need that they don't get for themselves. The National Data on Caregivers survey says 55% of caregivers count on getting their information from a healthcare professional. However, only 29% ever talk about what they need with anyone. If that's the case, then most caregivers are not receiving what they need. Rather than speak to someone about it, they're going online to try to find the information themselves. 
Why is that? 
     If their lives are like mine,  it's because they don't have the time or the opportunity to leave home to go somewhere to meet with someone to get information.  If they have a break to get information, it will happen at 10:00 at night; not when the doctor's office is open.
     The other issue is that doctors and nurses are too busy to sit down and spend a lot of time going over many caregiving details. They can hand us some books to read that they have never read, and they can give us a "high-altitude" briefing on a topic, but a detailed account is not likely to happen.  They schedule patients fifteen minutes apart in most physician offices, which does not allow for detailed impromptu training.