Welcome to Caregiver Connection
Thanks for Adding Your Voice
     Thanks for adding your membership to Caregiver Connection. I'm glad you're here, and I hope you'll visit the Connection often. Each new member brings their unique perspective and experiences with them when they join. When members share their stories and experiences with others, it promotes growth among all the caregivers because each of us gains from that knowledge. As we share knowledge, we also develop a support network that provides encouragement and strength when times are tough.
Desire to Support Caregivers
     When I created Becoming a Family Caregiver, I had two goals in mind.
To help caregivers with limited knowledge of patient care techniques.
To provide a place where a caregiver could share knowledge, connect personally, and find encouragement.
     The educational materials and other resources available under "How to Do Things" help to make goal one a reality. Caregiver Connection meets the second.
 Caregivers Share a Common Bond
    As caregivers, we share a common bond and instant connection through our experiences and personal struggles. We often choose not to share our inner turmoil with family or friends for fear of being misunderstood and hurting those we love. However, we can tell another caregiver about an experience, and there is an instant understanding without judgment.
Caregiver Connection Fights Isolation    
      Many of us cannot easily leave our homes to seek friendships or respite due to our responsibilities; therefore, finding a support group or having lunch with a friend is only a dream. Emotions build-up and we need someone to listen to make it through another day.  Other times we feel like we have come to the end of a rope trying to find the answer to a problem that seems to have no solution, and we have no idea where to turn or who to ask.Escape to Caregiver Connection     
    Well, I have a suggestion for that now.  Let Caregiver Connection be your "place" – your safe place to be heard and your "go-to" location for answers. As more and more of us come together to support one another, the greater our resources and strengths become and the easier our burdens come to bear as well. 
Step 1: Create WordPress Account
Password Protection
Although membership in Becoming a Family Caregiver is free and open to everyone, I handled the location for The Caregiver Connection section slightly different. In order to provider greater protection for your personal health information and privacy, I decided to have the forum content and membership details secluded behind a firewall and only accessible by using a password.
Use Caution in Sharing your Stories
I was concerned that sometimes in telling stories, individuals forget and share personal details about themselves that they prefer not to share with the public. Unfortunately, once something like that is shared on the web, it's out for good. Therefore, I caution you to be aware and careful in your shareing. Although I am trying to provide you with some protection by having this separate section, I cannot promise you confidentiality or privacy once you share anything on this site in writing. Anything you share, is at your own risk.
Login to WordPress Required 
However, I do offer you a separate section for security from the general public with a password protection feature. Therefore, please create a separate log-in with WordPress under my account (even if you have your own account) in order to keep the information restricted to this caregiver community. 
Step 2: How to Register with WorDPress
Click on this link to Caregiver Connection Forum .
Look for the Banner just under the Welcome paragraph that looks like the picture below. The first time you visit,  register your user name and password. Thereafter, the registration tab will disappear and you will see a login tab instead. 
You are registering to access WordPress even though the content will be on the "Becoming a Family Caregiver" website.  Registration is a requirement for participation as part of the Caregiver Connection community.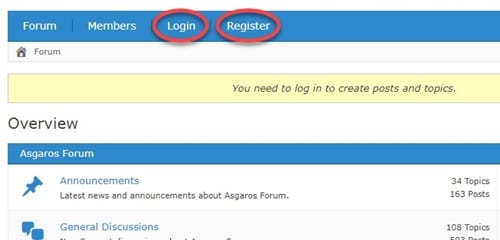 Step 3: After Register with WorDPress
Once you successfully establish a user name and password, you get a confirmation email to the email address used to register. 
You must answer that email to enable you to access the program. 
After you confirm your email, you're finished and eligible to use the site. 
Once you successfully establish a user name and password, you receive a confirmation email sent to the email address used to register. 
You must answer that email to activate access to the program. 
After you confirm your email, you're finished and eligible to use the site. 
The Caregiver Connection Structure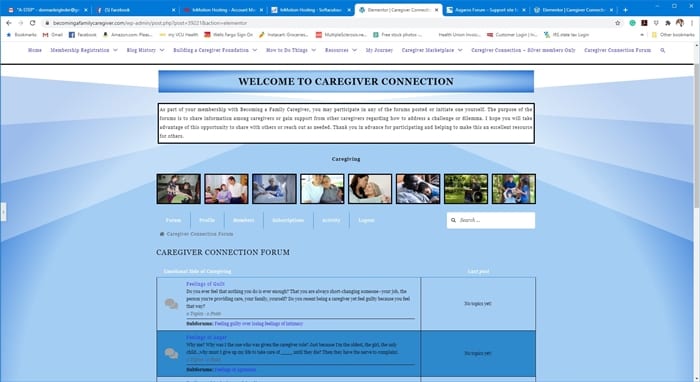 After you login to the Caregiver Connection Forum site, there is a row of pictures and then a menu bar with white lettering where you sign in.  Below that is the Forum's title and the Forums themselves laid out in a table format.   
The content is structured as follows (see image to left):
Category = Parent / Ocean
     Forums = Children / Rivers
          SubForms = StepChildren / Tributaries
               Topics = Grandchildren / Streams
As the administrator, I established categories in advance.  I am open to creating other forum topics if you have suggestions, so please give me ideas. As the administrator, I am the only one who can add categories.
Forums are a different story.  Once registered, you can add forums, subforums, or topics to those present or respond to those previously created. 
Below each forum, you have an option to repsond to the post or to post another entry.  (See below how to enter a response.) 
How to Respond
There are 2 ways to respond to a topic.
Reply
Use the +Reply button on the top or bottom of any topic page.
How do you respond to a specific reply? A response to a topic will always open at the bottom of all replies.
Quote
The second way you can reply, is to use the "Quote" feature. In every reply to a topic, on the upper right side of the reply is a link to "Quote". Scroll to the reply you want to respond to and then click "Quote": The system will then copy the reply in its entirety and automatically place that in a reply on the bottom.
Editing Quotes
You can also edit quotes. To the right is an example showing how to shorten the quote by removing parts not relevant to the response. If you are making a change to a quote, Never, ever add something the original author did not say – this is unprofessional and a bad practice! However, you don't have to worry about shortening or removing as this etiquette is common and understood to just focus your reply on a specific part of what the author said.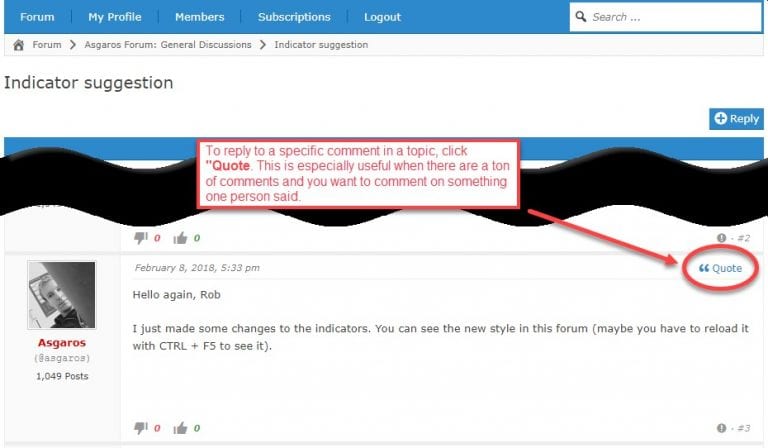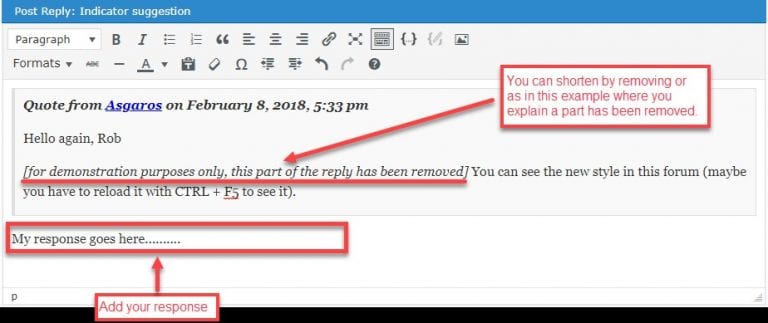 Categories and Forums in Progress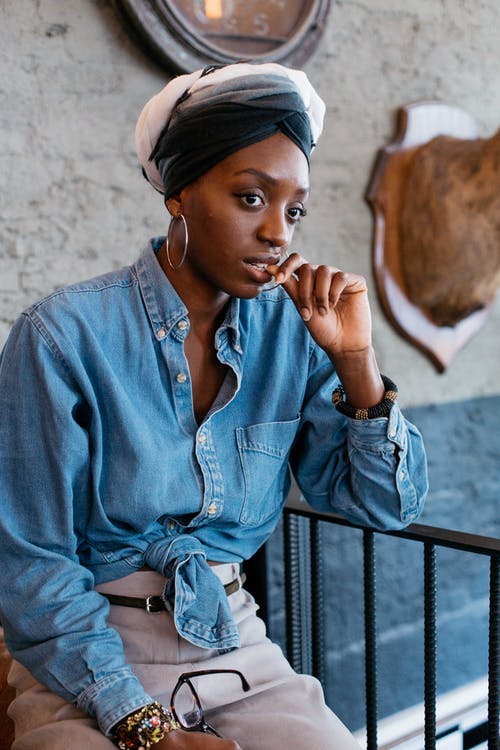 "The Emotional Side of Caregiving"
Many caregivers exist in social isolation. They rarely see or speak to anyone other than the person they provide care day after day. In any close working or living environment, emotional interactions create friction, and, at times, a caregiver needs to vent. It's not appropriate to vent to the person receiving care, but who else is there to listen? "I feel" is designed to allow caregivers to speak out loud emotion bottled up inside. The caregiver can safely share their raw emotions with someone who understands and does not misinterpret comments made.
Use caution, however, because anything put in writing is discoverable under the law. However, I am setting an expectation for all members to respect each other and be understanding of their situations. I will be monitoring posts and pulling any that are hateful or harmful.
Category:
The Emotional Side of Caregiving
Forums:
Feelings of Guilt
SubForum
Feeling Guilty Over Losing Feelings of Intimacy
Feelings of Anger
Feelings of Aggression
Feelings of Isolation and Lonliness
Depression
Feelings of Fear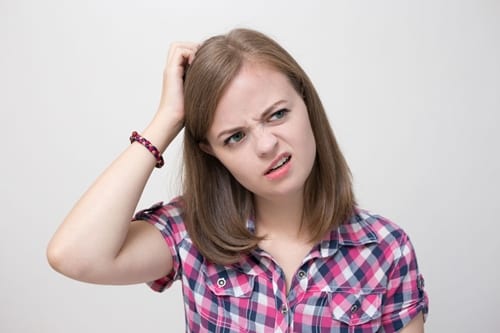 "I Have a Question About Caregiving"
Members may ask for help or information on any subject related to caregiving or that involves living the life of a caregiver. Requests for assistance may include referrals to service providers, ideas on how to approach an issue, or help with how someone else dealt with a problem. Any member may answer but all answers must follow the posted comment rules.
Category:
I have a Question About Caregiving
Forums:
Can a Caregiver receive pay for what they do? 
1 Reply given
Does the Americans with Disabilities Act Apply to Caregivers?
1 Reply given
 I am eligible to use the Family Medical Leave Act at work but my supervisor asks me for a doctor's note every time I have to take my Mom in for a doctor's appointment.  Can she do that? 
1 Reply given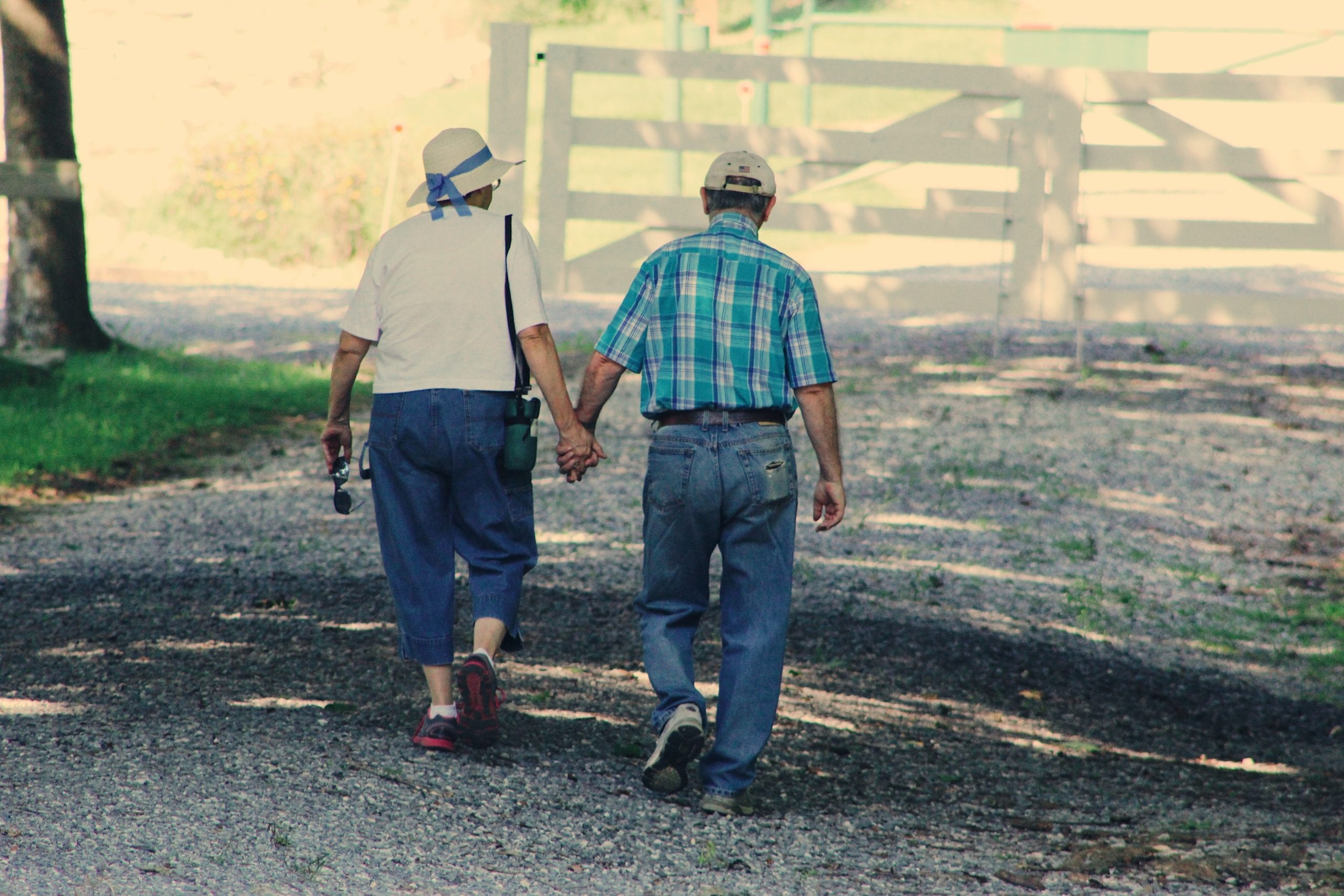 "My Journey As a Caregiver Began"
We all have a story to tell. I shared mine under the tab, My Journey. I would love to hear yours as I'm sure other caregivers would as well. Please consider sharing your story with us. As we discover those with similar struggles, we might start a virtual support group or something similar if you want to do something like that for those interested. Participation would be voluntary. If interested, it starts first with getting to know one another. Only share what you don't mind anyone knowing. Remember, this is a public forum even though it's members only. Once something is written, I cannot recall it.
Category:
Please share your story of how you became a caregiver.
Forums:
Under what circumstances did you become a caregiver?
Being a Family Caregiver welcomes and encourages comments and remarks by its membership. Without feedback and participation, the loss of shared experiences and wisdom would seriously impact the website's goals. I recognize the time commitment you invest when you participate in providing comments. I appreciate the challenges of finding time to share your opinions when balancing caregiving, work, family, and other responsibilities.  Therefore, I want to maintain an environment of respect for all parties to share their thoughts and concerns.
To promote open dialogue in an atmosphere that feels safe and inclusive, the administrators of this website reserve the right to remove, edit, or delete any materials that violate the following rules with or without notice:  
Written audio, digital or video materials in any format that
Creates mental, physical, or sexual abuse
Creates psychological, physical, or sexual harm
Violates any law, including but not limited to the invasion of privacy, confidentiality, or exposure of personal health information
Intends to slander someone's character through a personal attack
Attempts to cause public humiliation may or may not result in financial emotional, or other harm to another party
Violates professional misconduct laws
Uses vulgar, lewd, profane, obscene, pornographic, indecent, or words recognized by the public or culture as swear words.
Represents discriminatory comments, ethnic slurs, or harassing behaviors
Threatens harm, violence, intimidation, or coercion
Is posted solely to promote a product or service
Is spam or functions like spam